In this series titled "Choosing Information Technology as a Career," we will explore how various individuals, both inside and outside of the Systems Engineering organization, have come upon their career in Information Technology (IT).
In this blog post, Ron Gagnon of SE Monitoring, explains how a childhood interest evolved into a successful IT career.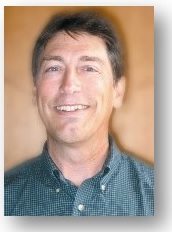 I'm a lucky guy. It's not the type of luck that wins the lottery or door-prize raffles, but it is the type of luck that lends itself to the right life milestones falling into place at exactly the right time.
So, how did I get into IT? I think it all began when I was a young boy and I first played with my cousin's ERECTOR™ Set. What intrigued me was the possibility of having no limit to the creation of various objects (I eventually got my own set and spent hours terrorizing my sisters with robots and toy vehicles). The ERECTOR Set provided me with a 'What-can-I-do-with-this?' inspiration and way of approaching various tasks. The possibilities engaged my interest and when I graduated from high school, I knew I wanted to work on electronics. So, I enrolled in college and devoured all the field-related courses I could sign up for.
As fate and luck would have it, on my college graduation day, a growing local computer firm known as "Data General" offered our graduating class employment within the computer industry. I jumped on the opportunity and spent the next 10 years learning about how a mainframe computer operated.
While I was there, I became good friends with Harry McMann (who would later become the founder of Systems Engineering). When Data General closed, letting go of 500+ employees, he asked me if I wanted to be part of an entrepreneurial idea involving computer repair. I did not hesitate, and thus, my next life adventure had begun.
Systems Engineering (SE) was born and I learned as much as I could about the IT support field while working with a growing list of clients. Within years, the company had expanded and so did the portfolio of products. I soon found myself with a diminishing skillset. I was a Novell Certified Engineer in a growing Microsoft world; I had a career decision to make. I knew I wanted to stay within the world of computers, but needed to find a good fit that would re-energize me. So, I took a road trip and thought deeply about what I wanted and needed to do.
When I returned, I found a home in Managed Services and felt an energy I had not experienced before. The mission of our team was to keep it simple for our clients by administering IT networks through automation and preventative care. "Superior support" was our motto, and we poured ourselves into that with a passion and vigor.
Now, nearly 28 years later and 130 employees deep, SE is a great company to work for. As an employee-owned business, every single employee takes ownership for his/her role in the company.
Looking back, I realize that my decision to choose IT as a career was destiny more than anything else. And, as I look back at what the company and I have become, I think, "Yeah, I am a lucky guy!"
To learn more about careers at Systems Engineering, click here.