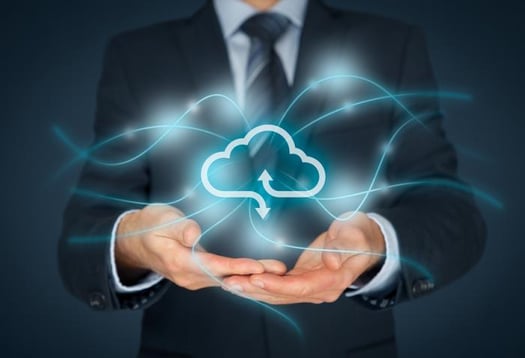 The Rise of the Cloud.
Carrier networks have steadily grown more resilient, costs are lowering, and the adoption of cloud technologies have certainly become more attractive. We no longer have to maintain a server farm or data center-caliber infrastructure to take advantage of the best business applications out there.
Most teleworkers know that the cloud has made our remote office lives more productive with applications like Citrix and Microsoft Office 365, but we have also been migrating more traditional server roles like Active Directory, DNS, and file sharing to the cloud. Lately, it has been difficult to tell whether we are connecting to a server in our office, or to a data center across the country.
With a strong foundation in place to support teleworkers at their home office, we have also seen a rise in the need to collaborate remotely in a more basic human way. It's easy to feel disconnected dialing into a meeting room, or to feel like one small voice on the conference call.
Cloud-based phone systems have been around for a while now, but even with the addition of video calling and presence, something has been missing. Where are the persistent chats, the whiteboards, and the idea-sharing platforms?
Enter Cisco Spark.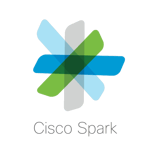 Cisco has rolled out a powerful cloud-based collaboration platform called Cisco Spark. This is a multifaceted communication tool that provides the following benefits:
PC and Mobile device applications that have an elegant, seamless look and feel regardless of which device you use,
Persistent meeting rooms for sharing ideas over a long project timeline or a quick lunch meeting,
Public Switched Telephone Network (PSTN) voice and video calling, either with powerful high definition (HD) video-enabled desk phones or the Cisco Spark soft phone application,
Cisco Telepresence Room Systems for the full immersion HD video experience with a completely redesigned Spark operating system that senses when you enter the room and invites you to join a meeting to make a video call from your mobile device or a touch pad,
Full integration with WebEx for the most powerful conference bridge features, supporting hundreds of participants.
The Cloud has Uptime.
All of this can now be accomplished without setting up an elaborate Unified Collaboration server cluster or by hiring dedicated IT personnel to maintain it. With Cisco Spark, your voice and video calls are sent securely to data centers engineered for zero downtime over redundant WAN or ISP links with plenty of bandwidth. And the cloud is always on.
Cisco Spark is modern collaboration. It is persistent meeting rooms, a video conferencing solution, a video-enabled conference bridge, and a cloud PBX ready to fire up a conversation and track ideas to completion.
With cloud technologies taking hold of the IT world, it's important to learn about it and to get on board. Newer technologies like Cisco Spark will enable organizations to stay current while being cost efficient.
To learn more about cloud enabled technologies and collaboration tools, call 888.624.6737, or email info@syseng.com.
---

Jason Beal, Infrastructure Engineer, is a Cisco Network and VoIP Engineer with close to 20 years of network engineering experience with a focus on Cisco Collaboration technologies in the latter years. He has been with Systems Engineering for four years and maintains a CCNP Collaboration certification. Jason divides his time between building Cisco phone systems, troubleshooting customer networks, and traveling to customer sites for deployments. Outside of the office, Jason captains the SE soccer team.