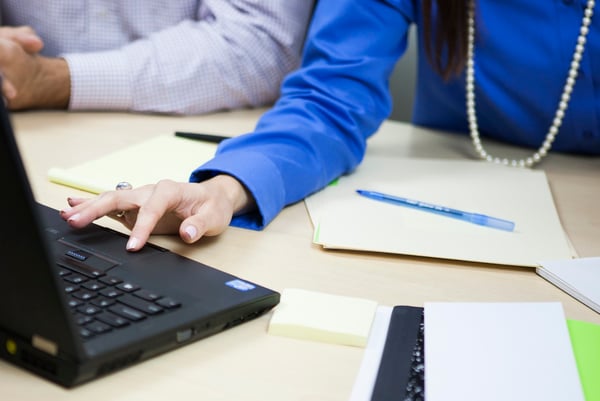 Many organizations have entered the annual budget cycle by now, or are about to. While going through this exercise, it's important to figure out how to be as economically efficient as possible. The challenge of growing revenue while responsibly managing cost forces difficult choices, and IT budgets are no exception.
This is why it's important to take a step back for perspective, and hopefully see the forest through the trees. Where is the value in information technology? How can we maximize the strategic value of IT making sure the network stays up, while at the same time keeping operational costs rational and predictable?
The key is to examine how you look at IT in the first place. There are fundamentally two segments that make up "Information Technology:" Applications and Infrastructure. Let's define each.
Applications are the programs/software that run your business. You probably have a few key applications – like an accounting package, a CRM solution such as Salesforce, and maybe your line of business application (the program that is directly focused on running your business). You also likely have a number of smaller databases and applications that assist with some specific tasks that run your business.
Infrastructure, on the other hand, is the underlying technology (servers, routers, switches, firewalls, storage, etc.) that support your applications and keep all of your people connected and secure. Even in a post-cloud world, this equation won't change much. Yes, applications are moving to the cloud, and will continue to do so, but connectivity and security will still matter – frankly, even more than they do today.
With that in mind, how can organizations get the most out of their IT spending? First, we need to accept some baseline realities:
Most of the strategic value of IT is on the applications side of the equation. It's here that business processes can be optimized, manual work can be reduced, insight can be gleaned from your data, and differentiation from your competition is most pronounced.
Your staff – IT and otherwise – know your business better than anyone. Your people know where things are broken, what needs to be improved, and what your customers are asking for.
Infrastructure still absolutely matters. Network reliability, storage, backup, and security are key aspects of productivity in the workplace. It is an area, however, where complete intimacy with your day-to-day business is less crucial (particularly when compared to applications).
Infrastructure work – which is often highly specialized – is a great opportunity to create partnerships with external specialists. By doing so, you can seize a number of opportunities:
Most importantly, your internal resources have more bandwidth to focus on where they can best drive value for the company – business process and application enhancement.
Additionally, your internal resources have a partner to turn to. In today's IT world, no single person is an accomplished expert in everything. By finding a trusted partner, you augment your internal staff with a broader perspective and depth of experience that no single resource can achieve.
Finally, you create depth within your team. By extending your support model to include external resources, you insulate yourself from unexpected staff departures or other extended absences. A partner can step in and fill the gap until the situation resolves – and in the meantime, the stability and security of your network are responsibly maintained.
There are many different models available to ensure you make good strategic use of your IT dollars. The key to getting it right is to understand where it's crucial for your internal staff to make contributions, and when working with a partner makes sense for your business. The distinction between applications and infrastructure may help you think about what makes the most sense for you.
If IT budgeting and planning is a burden and you have questions, email info@syseng.com or call 888.624.6737 to speak to a Systems Engineering representative.