A growing number of businesses are moving to Microsoft's Office 365 for the benefits of mobility, availability, collaboration, and an ever-expanding set of capabilities built around Exchange, SharePoint and Office. One of the challenges is how to stay on top of Office 365 service issues that can occur from time to time. Which ones affect you? Is the problem you're having in Microsoft Word or Excel related to a service issue? Let's walk through the possibilities.
On November 28, there was an Office 365 service issue with OneDrive for Business that affected clients for approximately three hours. If you're a Mircrosoft O365 client, it's difficult to discern what the issues were unless your users were able to identify the following:
At the time, they were using OneDrive for Business,
They were using the client application that synchronizes files from the cloud to your desktop or laptop,
Or, the file-save error they received was related to the cloud.
And, if they were able to identify which of the above was related to the issue, were they able to troubleshoot to resolution?
While Microsoft does an excellent job of posting service issues and updates to the Office 365 Administrative portal, it's probably not something you have the time to search for and then understand whether or not it affects your users.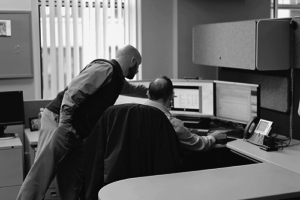 It's situations like these that point out one of the many benefits of being a SE Help Desk customer. By working with SE Help Desk Technicians, you will easily be able to determine if a user issue is related to a problem in the Office 365 cloud or not . From there, the technician will troubleshoot the issue and ensure the problem is resolved prior to concluding the call. In addition, if the problem is unable to be resolved internally, the technician can then escalate to a Microsoft resource on your behalf. Now, doesn't that provide peace of mind?
Learn more about the SE Help Desk by contacting us, or by calling 888.624.6737.