---
At Systems Engineering, employees are our number one resource. Our success depends on our dedicated and skilled staff who share our values and contribute to our vision. SE Spotlight gives a brief but revealing look at one of our valuable members.
Name: Geralyn Savenelli
Department: Customer Service
Title: Customer Service Coordinator
How long have you been at SE? 10 ½ years.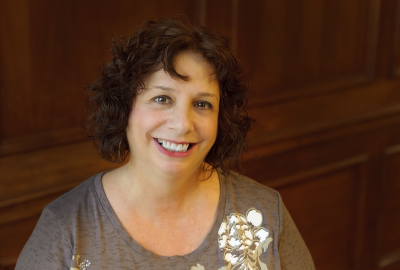 SE: SE Customer Service is an integral part of SE. What does SE Customer Service do?
Geralyn: We work to develop strong relationships with clients and ensure their needs are met and/or exceeded in a timely manner. For many of our clients, we are their single point of contact at SE. I can't tell you how many times I have heard, "I know you may not be the right person for this, but I need XYZ. Can you direct me to the right person?" However, I am the right person! I want to make it easy for them to navigate SE and get what they need quickly. SE Customer Service is dedicated to providing our clients with the best SE experience possible.
SE: What is your role within SE Customer Service?
Geralyn: My overall goal is to ensure the client is satisfied. I do this by fulfilling the following three responsibilities:
- Field Inbound calls/ service requests.
- Advocate for clients' needs.
- Provide assistance in incident management, driving tickets to closure.
SE: What does a typical day in Customer Service look like for you?
Geralyn: Customer service is always a busy place where the phones are ringing, e-mails are flowing, and tickets are being created. We juggle and reprioritize all day long. It's never the same and you have to be able to change direction quickly as priorities can change in a moment's notice.
At the end of the day, interacting with clients is what I like the most. I do my best to meet or exceed their expectations, to be the best person I can be and, above all, to laugh.
SE: Can you tell us more about yourself?
Geralyn: I like to spend time with my children and family is the most important thing to me. I believe that comes from being brought up in a very BIG Italian family in New Haven, CT. (the Pizza capital of the world!). I like to spend my free time reading, relaxing and cooking. I also have a Beagle named Daisy who is the apple of my eye. My kids think I love her more than them so I tell them that they need to bark and get as excited as Daisy does when I get home!! More than anything, I love to laugh and be surrounded by others that love to laugh too.