Like most companies, it's challenging to succinctly summarize a Systems Engineering (SE) year review in a few sentences. However, 2015 was an eventful year for our firm, and we wanted to share some of our more significant highlights and happenings from 2015.
In late 2014, we reshaped our service model and continued to adjust in early 2015. In short, we established a full-time Network Operations Center to support our clients having technical challenges. In doing so, we've been able to provide even faster, more reliable service to our clients – who've noticed!
We continued our thought leadership activities in 2015, providing SE Lunch & Learn presentations for our clients and prospects in Bangor, Bedford, Portland, and beyond. One of our more popular presentations had to do with a simulated data breach, and examining how our clients might respond. We've repeated this presentation for a number of individual clients and industry functions, as it's a great illustration of the value of layered security, supported by a partner who's keeping watch 24x7.

Once again we were named as one of the Best Places to Work in Maine in addition to making CRN's Tech Elite 250 list. This list recognizes IT solution providers that have invested in the training and education necessary to earn the most advanced certifications from leading vendors such as Citrix, Microsoft,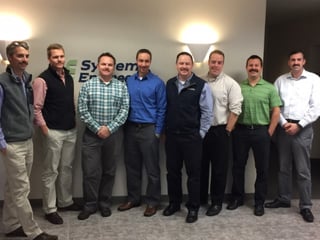 NetApp, VMWare and Cisco to name a few. At SE, we take advantage of many training and certification opportunities to maintain a technology edge. Our clients benefit as we provide them with deep expertise across a wide range of solutions and services.
As in years past, we've been actively involved in our community, where we are engaged with many local and national charitable organizations. Much of the staff is big into health and fitness, participating in events to raise awareness or funds for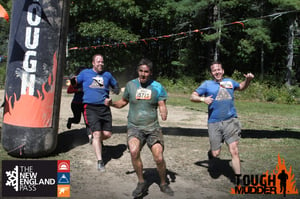 charity, such as The Patrick Dempsey Challenge and Movember. And as the holidays approach, we are supporting the Sweetser Holiday Gift Tag program – ensuring the holidays are a little merrier for children and families in need.
Client relationships are of utmost importance to us and those are strengthened by the relationships we have between our employees. This year, we held many team building events – some silly, some competitive – for staff to participate and celebrate their camaraderie including the Chili Cookoff, Ugly Sweater Contest and various wellness challenges that promote a little "healthy" competition in the workplace.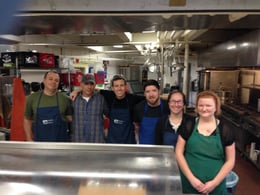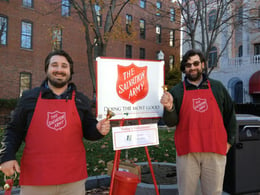 In the coming year, we are looking forward to the new challenges and opportunities that will arise. Above all, we will continue to remain focused on our mission – To deliver engineering excellence and superior customer service.
Wishing you and yours a safe and happy holiday season.
The Team at Systems Engineering