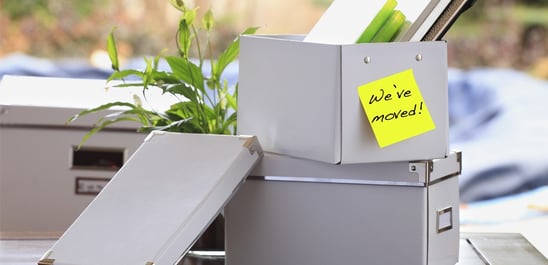 Have you ever been responsible for moving your organization from one office space to another? If so, you know the burden of everything that needs to be thought of; from decor, to furniture, to kitchen space and, most importantly, technology. After all, technology is what keeps the business running, whether it's corresponding with your clients, maintaining your core business applications, or just ensuring monitors turn on the first morning after the big move.
From the end user standpoint, it should be a seamless transition... one they shouldn't even have to remember until they walk around the corner and realize that it's time to unpack their plastic container of files and desk decor.
So, where do you begin, you ask? Let's go through some of the obvious items on a checklist similar to what our Project Management team would work through when assisting a client with a large office move.
Who?
Who is moving your equipment?
Who is your phone vendor?
Who is providing the data cabling?
Who is your printer vendor?
Who is the electrician?
Who is your security provider?
Who hosts your website?
Who is providing physical access to the building? Can we get the keys?
Who is providing internet and WAN services at the new location?
Who are the non-technical vendors like interior designers and furniture movers?
Who is providing project management for the move?
What?
What type of bandwidth will you need? If you are growing, you might want more or you might want a second connection for redundancy.
What is your new IP address range?
What types of phone lines will you need? Will you need a fax line?
What is the division of labor between vendors and the organization?
What are the risk factors to consider?
What new items are going to be included?
Where?
Where are you moving? What is the address and suite number?
Where is the data closet? Does it have power/cooling/a rack/a patch panel?

Where is the telephone equipment and modem located in the building?

Where is a secure space to store equipment?
Where can we park?
When?
When are you breaking down your current network?
When are you moving the equipment?
When should you close the office on move day?
When will you have access to the new space?
When do you need to be out of the old building?
When will the internet & WAN services be delivered?
When will phone service be delivered?
As you can see, there's a lot to consider and it's important not to go it alone. Your IT vendor is a key partner in your office move that can spearhead the operation from a technology standpoint so that you can concentrate on everything else.
To learn more about a local company who successfully tackled their office migration, click here or on the button below.
Questions? Email info@syseng.com or call 888.624.6737.
---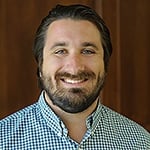 Kevin Beling is an Account Manager at Systems Engineering. He works directly with clients to ensure their network implementations and installations are seamless and efficient. Kevin has been with the company for three years.