In 2020, many businesses had their 2020 IT budgets blindsided by the novel coronavirus. When the pandemic hit, business and IT leaders redirected and poured their IT dollars into digital transformation initiatives that created efficiencies and enabled the productivity of their remote workforces. In 2021, lessons learned coupled with a backdrop of economic instability influenced technology spend this year.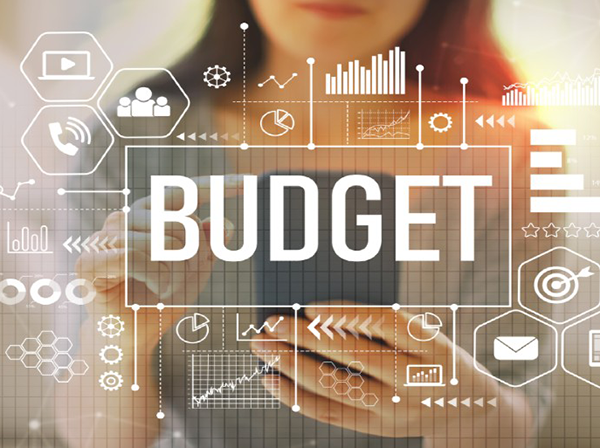 According to the latest '2020 State of IT: The Annual Report on IT Budgets and Tech Trends', 76% of businesses cited the pandemic crisis as the catalyst for fundamental changes in long-term IT spending plans. As a result, digital transformation initiatives are expected to increase in 2021 along with investments in security measures to strengthen small to medium-sized businesses' network defenses.
"59% of IT decision-makers (ITDMs) say that the effects of the pandemic are accelerating their digital transformation efforts." (source)
Anticipating ways to improve business outcomes while supporting security measures within an already tight IT budget is challenging under any conditions. To assist with this challenge, we have put together some suggestions for fine-tuning your budget spend priorities in 2021.
What technology priorities should be carefully considered for 2021

?
Enable Multi-Factor Authentication (MFA) for anything public-facing and for your business in the cloud. MFA is a low-cost, effective cloud security defense measure proven to prevent some of the most common and successful cyberattacks.
Enable MFA when connecting remote workers to the primary office through a client VPN.
Enable MFA for all cloud services and any of your Software-as-a-Service (SaaS) apps.
Provide Security Awareness Training to employees for online behavior best practices and stay on top of the latest cybercriminal tactics.
Security Awareness Training helps your staff better spot and avoid phishing attacks and other common social engineering tactics which can lead to ransomware infections and data breaches. Training is proven to be an effective measure that significantly helps protect your business and its critical data.
Employ enhanced collaboration and productivity tools.
In the wake of increasingly mobile workforces, work-from-home staff, and multi-location offices, effective collaboration has become a business priority.

Employing the right collaboration tools will promote teamwork and drive business productivity.
Organizations should look to leverage existing investments or pivot to new solutions if needed. You may have tried working with existing video-conference software that proved to be clunky under pressure, so switching to a new solution could improve productivity.
What are the business trends to consider within a 3-year forecast

?
Deliver applications directly from the cloud to enable productivity and increase workforce agility while keeping security a top priority.
Strategically plan a transition to 'The Modern Workplace' with Microsoft 365 is an example of this trend.
A modern workplace can transform "me-centric" work to "we-centric" work, enabling a team focus for problem-solving and easy collaboration.
Add Software-Defined Wide Area Networks (SD-WAN) to deliver cost-effective, business-class, secure, cloud access – anywhere at any time.
SD-WAN provides greater flexibility to manage increasing bandwidth demands. It improves and secures internet connectivity to remote offices, cloud applications, and cloud servers.
Integrate cloud-based Unified Communications (UC). Combine the familiar voice and unified messaging features used in the workplace with hosted functions. This can enhance employee productivity and help make a seamless transition between the office to work-from-home settings.
UC features include instant messaging, video and web conferencing, call recording and team collaboration.
UC provides employees with a consistent user experience across the multiple devices they use, whenever and wherever they are.
Since services are software-driven, the available UC features are infinitely customizable to meet the growing and changing needs of the business, clients, and employees.
The cloud continues to grow and offer more opportunities to enable productivity, increase flexibility, and provide cost-effective solutions. It is a great time to look for opportunities to consolidate and bundle productivity applications for these cost-savings tools. A great example is Microsoft 365, comprised of three core solutions; Microsoft Office apps, Enterprise Mobility + Security(EMS), and Windows 10. Collaboration tools, like Microsoft Teams, are already included in this bundle, so the cost of adoption is the only additional expense.
What are some lessons learned from 2020 that should carry over to 2021

?
End-users are always the least secure part of your network. We cannot reinforce this message enough. 2020 has seen a significant uptick in phishing attacks. This coupled with the increasing sophistication of these attacks against your employees makes Security Awareness Training more important than ever.
Everyone's conception of risk has shifted. Planning for a pandemic used to seem like a far-fetched scenario, but it has now become a hardened reality, shedding light on the importance of maintaining a current Business Continuity Plan (BCP).
The need to update and test your BCP against unique disaster scenarios couldn't be more clear. BCPs are evolving documents that should be evaluated and updated annually.
Policies are effective protections. Mobile devices and laptops are used more than ever to access your data. It is necessary to have reliable guidance in place for employees. This protects the organization while setting clear expectations for staff.
Policies businesses can benefit from include bring-your-own-device (BYOD), acceptable use agreement, information security policy, etc.
Planning for the unexpected is easy to overlook when it's business as usual. It often takes the element of surprise to put importance around unseen priorities, like pandemics. 2020 will be remembered for the paradigm shift in how business gets done. We can take learnings from this experience to grow stronger and more resilient business models for the future.
Are there any budget items that are consistently underestimated YOY

?
Incidental items always tend to be left out of budgets, so having a contingency budget for those circumstances is still a good idea.
Unplanned items like a new software solution needed to support a new customer/client.
Broad sweeping end-of-life (EOL) dates. A good example of this is Symantec. They were recently acquired and announced their small business product set is going EOL.
Bandwidth increases, especially in the era of increased remote workers and collaboration solutions that use voice, video, and data access.
The last thing most business owners think is "What will an increase in video collaboration do to my bandwidth at my central office?" If you're bringing in a video meeting solution, the per-user bandwidth requirements will increase very quickly.
Underestimated project costs and timelines can significantly impact your IT budget, generate unwanted business disruptions, and create unnecessary risk for your business.
Often, it's the small projects that go over budget and past deadlines. This can be avoided by planning ahead with a trusted project manager to guide the project and avoid common pitfalls and roadblocks.
While a pandemic is never ideal, businesses were forced to make investments in digital solutions that allowed them to continue delivering value to their clients and partners. Don't lose this momentum in the coming year. Keep on the same path and prioritize those technology investments that will continue to drive digital transformation within your business.
For most businesses, IT budgeting and planning are well underway. If you would like assistance with prioritizing and maximize your IT budget fill out the form below to get the conversation started.
---
You may also contact us at info@systemsengineering.com or call 888.624.6737 to speak to a Systems Engineering representative. Clients, please reach out to your Account Manager.