Updated June 2020
Beginning July 6, 2020, Systems Engineering will adopt a new help desk process to enhance customer service and respond to recent client feedback. We have been collecting customer responses since early January through a closed ticket customer satisfaction survey. This survey gives our customers the opportunity to provide positive, negative, or neutral feedback regarding our service, and any suggestions they may want to put forward.

We implemented our feedback tool in January and are happy to report a 97.95% Customer Satisfaction Rate (CSR) so far, ... but we want to do better. Despite this positive rating, some clients have expressed a desire to connect more regularly with the same representative and have a specific go-to person for their company. We couldn't agree more!

Currently, when a help desk ticket is received, it is routed to one of our 13 available help desk representatives. Going forward, we took the feedback from customers and will be enhancing our process to ensure clients continue to receive the most personalized service possible.



We will be launching a new routing process designed to personalize the help desk experience while also speeding up resolution time. The plan is to segment our team into three groups centered around their expertise within specific verticals. The groups can then develop a deeper relationship with end-users and a greater familiarity with individual customer environments. We expect this to have a positive impact by decreasing the time to resolution of any issues while providing more personalized service. This new process will begin July 6, 2020.
If you have questions, please reach out to your Account Manager, or connect with us at info@systemsengineering.com or call 888.624.6737.
---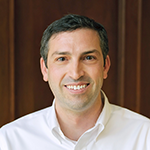 Stephen Foley is the Help Desk manager at Systems Engineering. He provides support to our end-user technicians regarding technical software, hardware, and network support for professional services client requests.