New Service Provides Clients with a Measurable Approach to Operationalize the NIST Framework and Benefit from Continuous Improvement in Cybersecurity
PORTLAND, ME — August 1, 2023 — Systems Engineering, an award-winning leader in IT strategy and managed technology services, announced today the launch of a new cybersecurity service, the Adaptive Cybersecurity Framework (aCSF), to provide clients with a measurable approach to continuous improvement in cybersecurity. NIST CSF has been fully adopted by Systems Engineering and is being integrated into its service delivery going forward.
"We developed the Adaptive Cybersecurity Framework (aCSF) to meet the needs of our clients and provide them with ongoing resilience into the future," said Matt McGrath, President and CEO of Systems Engineering. "It reflects our approach to delivering secure technology solutions that enhance, rather than encumber, business productivity. The proliferation of cyberthreats affects businesses of every size in every sector. The adaptive nature of aCSF means that businesses can begin their journey toward cybersecurity maturity at any point – wherever they are currently – and we will work with them to build a plan that demonstrates measurable progress."
One of Systems Engineering's core operating principles is the notion that security is inextricably linked with productivity. This is especially important because businesses have become increasingly vulnerable to attack as they integrate cloud-based systems and processes. In PricewaterhouseCoopers' most recent survey of CEOs, the top concern cited by respondents was cyber risk. And with seven out of ten cyberattacks aimed at small and medium-sized businesses1.
The aCSF is an innovative offering that combines Systems Engineering's best practices, derived from more than 35 years in business, with the NIST CSF at the core, and best practices from additional accepted frameworks. The result is a modular approach to measuring security posture and creating a living, forward-looking roadmap for implementing a plan to maintain security even as the threat landscape changes and attack surfaces increase. All businesses can benefit from this approach – first and foremost to protect their assets and business continuity. Additionally, they will benefit if they are subject to compliance with industry regulations; require demonstrable proof of cybersecurity practices in order to obtain cyber insurance; and will mitigate the risk of legal exposure for their leadership and Board of Directors due to breaches.
"We work with our clients to complete an assessment of their people, processes, and technologies that impact and inform their organization's security," stated Erik Thomas, Director of Advisory Services. "The Adaptive Cybersecurity Framework (aCSF) takes the subjectivity and guesswork out of cybersecurity by providing a customized, measurable roadmap to clients to objectively measure their security posture against the ever-evolving technology and risk landscape. We then work together to close gaps and provide continual forward momentum."
Learn more about Systems Engineering's Adapative Cybersecurity Framework (aCSF) here.
About Systems Engineering
Founded in 1988, Systems Engineering is an employee-owned, SOC 2, Type 2-certified IT strategy and managed technology services provider dedicated to providing clients with secure technology solutions that enable productivity. The company serves clients nationwide from its offices in Portland, Maine and Manchester, New Hampshire. Systems Engineering's team of 180+ professionals provides end-to-end planning and implementation services, including a full complement of managed IT, cybersecurity, and cloud services. The New England-based team of network engineers, managed security professionals, project managers, data management experts, and account managers are available 24×7, 365 days per year. Systems Engineering serves clients in professional services, banking and financial services, manufacturing, construction, education, healthcare, technology, and the nonprofit sector. Please visit systemsengineering.com for more information.
Press Contact
Systems Engineering
Blair Colby | 207.553.1626
bcolby@systemsengineering.com
---
Systems Engineering Adaptive Cybersecurity Framework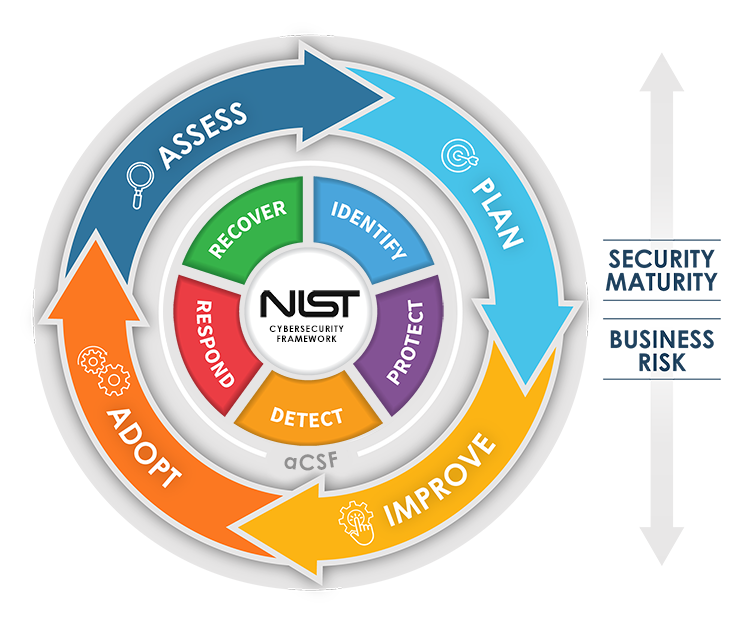 Copyright 2023: Systems Engineering. All rights reserved.
---
1 National Cybersecurity Alliance