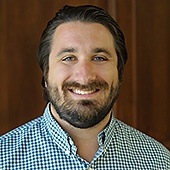 Backing up your critical data has (hopefully) been a part of your data protection strategy for some time. If you have a nice, shiny, and new backup system, then that's even better. But always remember, your backup and restore strategy should go hand-in-hand with your data protection strategy. Choosing which files to keep and which to archive is wholly important in allowing your business to succeed and thrive for the long-term. For that reason, here are some useful ideas to help you develop a reliable backup and restore strategy.
Check Backup Logs Every Day
Depending on the system you use, your backup software likely creates some sort of log. Are you looking at those logs to make sure there aren't any errors or other red flags?
At the start of the day, the first thing any Network Administrator should do is to verify that backups ran correctly the night before. There is always a chance that something might have gone wrong with the backup. Knowing how to read your backup error messages can assist you in troubleshooting the error before it becomes a larger, chronic issue.
Stay up to date with software and hardware
To ensure that you will receive support from the manufacturer, stay up to date with your backup software and hardware. Install the latest version of your backup application and look out for any end-of-support notifications from the manufacturer. Always have a plan with regards to end-of-support issues.
Use a cloud backup service that checks data integrity
Secure data backup and recovery is an essential IT function that is often ignored. Unsecured backup tapes or USB devices pose additional risk if lost or stolen. Simply put, having a highly reliable and secure backup solution is a must for all organizations who want to protect and recover critical data.
Test IT and then test IT again
Ultimately, the best way to know if your backup system is reliable is to test it. Schedule test restores of data at regularly scheduled intervals. Work with your management and technology teams, as well as your IT partner, to come up with a plan that is both expertly engineered and minimally disruptive to your organization. It is considered a 'best practice' to run a full Disaster Recovery (DR) test on a regularly scheduled basis.
Keep in mind, backups and test restores are only one part of a comprehensive DR strategy and business continuity plan. Learn more about how you can best protect your company data.
To contact a Systems Engineering representative, email info@syseng.com or call 888.624.6737.
Kevin Beling is an Account Manager at Systems Engineering focusing on ensuring valuable, long-term client relationships.