As we all can feel, there are many pressures on families and individuals these days. This is especially true for military members returning to civilian life. Service to their country is coming to an end, and a new set of challenges is set to begin. One former Air Force veteran, Dave Hickey of West Gardiner, ME, lived through those challenges. The personal pressures he experienced upon returning home inspired a noble decision. Dave determined he would help make that transition a bit easier for other returning veterans.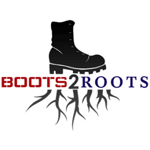 Four years ago, that decision came to life. Dave teamed up with a co-worker, John Manganello, and together the concept of Boots2Roots was born. Today, this organization is the only one of its kind in Maine. Boots2Roots' focus is on positioning 'Teammates' for immediate success in Maine's workforce and the successful transition from active duty to civilian life. Boots2Roots also provides a pipeline of skilled talent to Maine Employers.
Systems Engineering has always valued individuals who have proudly served our country. In fact, veteran employees are no strangers to our ranks. This belief was best said recently by our President, Matt McGrath,
". . . We value our veteran employees for their outstanding levels of professionalism, growth-mindsets, and grit to fulfill on the promises we make to our customers and each other. . ."
Shane Allen, the infrastructure team manager at Systems Engineering, is a veteran of the US Maine Corps. He recounts his transition back to civilian life as quite a challenge. As Shane reports,
". . . The US Military does as much as it can to assist military members with their transition, although it is up to the individual to plan for something they have no experience with. When I started to plan my transition, I had no idea what I was doing. . . I had no connections with anyone that could help me find my way into an opportunity. . ."
Joe Slone is also a proud Air Force veteran who works on the Advisory Services team. He recalls similar challenges when returning to the civilian workforce. Joe said,
". . . After 20 years of [military] service, my wife and I decided to move closer to family in Maine. I utilized what resources I had, reached out to family and friends [but spent] many sleepless and stressful nights worrying about my family and our future. . ."
A New Five Star Partnership
Every May, the US celebrates National Military Appreciation Month. This is a time for the nation to show their gratitude for troops, past and present. At Systems Engineering, we felt this was an appropriate time to announce our alliance with Boots2Roots as a Five Star Partner.

The Five Star designation is for Maine companies who:
have an impressive team culture,

understand the value military members bring to the civilian workforce,

provide employment opportunities for 'Teammates', and

provide a financial donation to support their mission.
In a recent statement, Bill Benson, Executive Director of Boots2Roots, noted his encouragement with our partnership by saying,
"Systems Engineering understands the value that military talent brings to their business and to Maine, and I know we have 'Teammates' that will thrive in their culture. The partnership between Systems Engineering and Boots2Roots just makes sense."
The decision to align with Boot2Roots was an easy one for Systems Engineering. Together with Boots2Roots, we can provide career opportunities for Maine veterans and foster success in our communities for generations to come. According to Shane,
". . . If I had someone that knew how the civilian sector operates, it would have saved me a lot of worry about the unknown. Having a personal coach to walk me through how I can bring value to a company with my military skills, and be successful, would have made my transition much smoother. . ."
Joe also sees the value of this partnership. He recently attended the 2nd Annual, Hit the Ground Running Benefit Auction for Boots2Roots this past November. As Joe recalls,
"It was wonderful getting to hear the stories of how Boots2Roots assisted in the transition for military members from active duty to civilian life. . . . I am grateful to have been able to help support Boots2Roots in its mission of bringing a strong veteran workforce to Maine!"
Systems Engineering is proud to share in this joint effort with Boots2Roots. As a 100% employee-owned company, our focus is on building a rewarding, collaborative, and meaningful culture. We look forward to supporting our shared commitment to veteran workforce development in the state of Maine.
To learn more about the mission of Boots2Roots, please visit their website at Boots2Roots.org. If you are looking for career opportunities with Systems Engineering, visit our careers page.