One of the most important documents your organization can create is a Business Continuity Plan (BCP). This plan is a comprehensive review of how your organization will continue to operate when responding to unplanned disasters that impact business processes, applications, and IT infrastructure. We are all familiar with the burdens that the COVID-19 pandemic placed on businesses throughout the world. Companies that had a BCP in place were much more prepared than those without. The level of response this pandemic required highlighted the importance of business continuity planning and raised some unforeseeable questions that all companies should now ask themselves.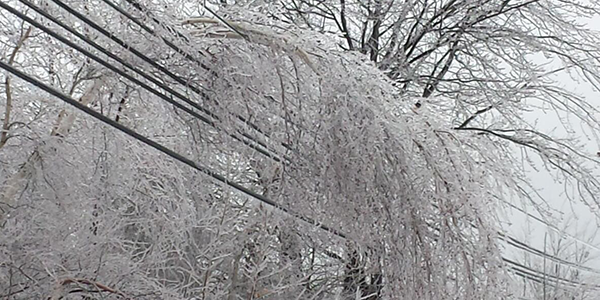 When we work with clients to develop a BCP, we create a plan for 'if the building burns down.' Often this plan results in setting up operations in an alternate location. We typically don't plan for what to do if the alternate location is compromised or unavailable. Our typical planning process does care for pandemic scenarios, which can results in a remote workforce, as we regularly see today. However, we don't plan for a scenario where a remote workforce is not a viable option. Yet here we are, facing the winter season, where regional power and internet outages are common.
So, what happens if a new business disruption occurs while working within your BCP? Before the realization of the COVID-19 pandemic, business continuity planning sessions generally didn't need to consider this type of scenario.
This question prompted us to begin thinking about our in-house business continuity plans. Systems Engineering employees are working remotely and need to respond to any event, day or night. If a their internet goes out due to a significant winter storm or a major equipment failure, we asked; can they go back to the office? How do we meet our customer service level agreements (SLA) and local social distancing guidelines? We realized our BCP needed a contingency plan and added an addendum to address these concerns.
After working through this exercise at Systems Engineering, we came up with a list of questions we believe every business leader should ask to test their current remote work strategy.
Questions to consider:
How will you handle a power or internet outage at a remote employee's home? Do they report to the office or take paid time off until services have been restored to their homes?
This solution may work for an isolated outage that only impacts a few employees. If the outage is widespread due to a vendor outage and affects a large portion of your workforce, consider what your fail-over alternative is.
Suppose an outage is caused by a large wind or ice storm cutting power to a large portion of your organization. Can your employees safely work within state and national guidelines at your primary office location?
Social distance guidelines are restrictive on how many workers can be onsite according to square footage and other considerations. There are also physical barrier and contact tracing rules that need to be considered.
Have you planned ahead and prioritized who will work at the office in the event of a significant weather or outage event?
Most places may not be able to adhere to the social distancing guidelines or may not have the facilities (power, internet drops, etc.) to accommodate bringing employees into the office. For instance, if a significant weather event happens, knocking out power and internet to your remote workers, you will need to control how many report into the office. The chaos of calling or emailing each staff member to determine work location status can be easily avoided by planning who gets first access to the office ahead of time.
Do you have a communication portal, or office visit approval strategy?
Today's restrictive guidelines for for bringing employees back into the office has put new pressures on business leaders and Human Resources. To address this need, we created and released a Crisis Communications app that centralizes COVID-19 communications and manages employee office presence. The app allows our employees to reserve days in the office so management can easily track and limit the number of employees in the office at any given time.
This line of questioning and the conversations that it invokes are the hidden and potentially most significant advantages of walking through a BCP update process. At Systems Engineering, we added an amendment to our business continuity plan and those of several clients to address the difficulties COVID-19 has brought to business operations. Every business has unique challenges to consider and should perform an exploratory planning session around questions like those above. It is not always easy to uncover the hidden questions, and that is where we can help.
If you don't already have a business continuity plan or would like to modify your existing plan, Systems Engineering can facilitate your BCP discussion and further explore any secondary disaster recovery contingency planning you may need to address the current pandemic.
If you would like more information on the new "Crisis Communication" app, please reach out to your account manager. or connect with us at info@systemsengineering.com or call 888.624.6737.
---

Jeff Norsworthy is a Technology Consultant within the Systems Engineering Advisory Services group. Jeff has over 20 years of IT experience. He has been a member of the Systems Engineering team since 2004, serving in a variety of roles within the organization.