Cybercrime is a persistent, complex fight against the unseen. Elusive cybercriminals continually hone their hacking skills to target millions of unsuspecting users and exploit their digital weaknesses. They are usually driven by financial gain, and it is predicted that ransomware attacks against businesses will occur every 11 seconds by the end of this year. This estimate doesn't include individual attacks which occur even more frequently (Cybersecurity Ventures). Employing the right cybersecurity strategies to stay ahead of their endless attacks can sometimes feel like the cybersecurity goalpost is moving every second.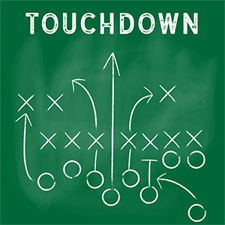 As a managed service provider, we frequently see these attempts targeted at client businesses. Still, we know organizations are better positioned to prevent and respond to attacks when they employ effective cybersecurity strategies. Starting with the three strategies below, you can give your organization a fighting chance against evolving cybercriminal tactics and beat the cybercriminals at their own game.
1. Enable Cloud Security Capabilities
Now, more than ever, employees are working virtually from anywhere. They are using a myriad of devices to access your network, business applications and data. Giving employees the flexibility to work remotely can be great for business productivity, but can quickly create complex security issues. It becomes even more complicated for those organizations bound by compliance regulations (HIPAA, NCUA, FINRA, SOX, GLBA, or other.) As your organization evolves and conducts more of its business in the cloud, traditional network security measures aren't enough. To engage the cloud means developing a cloud security strategy that addresses the evolving threats you will face. This requires careful planning to ensure each capability is deployed and configured properly. The recommendations below discuss the idea of continuous roadmapping for cloud solutions and security measures, allowing you to stay on top of these evolving threats.
Creating an Evolutionary Cloud Security Roadmap Strategy
2. Secure and Manage Confidential Information
Many businesses fall victim to cyberattacks by failing to adequately protect confidential information and applications. Often, an improperly deployed and poorly configured cloud environment is to blame. You can avoid this situation by putting measures in place that secure your organization from vulnerabilities. Proactive controls that manage patching, backups, upgrades, secure access, and data loss can fortify your network and meet regulatory requirements. Here is a prescriptive look at a handful of practices designed to keep your company from becoming a cybercriminal's next victim.
5 Best Practices To Manage IT Risks
3. Evaluate Cybersecurity Risks
To know what is needed to keep your company secure, you need to know the effectiveness of the defenses and protections you have, and more importantly don't have. With a cybersecurity risk assessment, the output gives a clear picture of your organization's security posture and any gaps that need attention. The findings of an assessment will highlight your cybersecurity strengths and weaknesses, with prescriptive remediation steps. Use the information below to understand how to discover, address, and reduce risk within your organization.
Managing Cybersecurity Risk: How to Address and Reduce Risks
As once famously quoted by Jimmy Dean, "I can't change the direction of the wind, but I can adjust my sails to always reach my destination." We know that cybercrime is as unpredictable as the wind, but with agile cybersecurity "sails," you can steer your organization in a secure direction. Following these three critical cybersecurity strategies outlined above, can create a more secure business environment and fortify your company against the next cyberattack.
---
If you have any questions on the process for addressing and reducing cybersecurity risks and vulnerabilities in your organization, please reach out to your account manager, call us at 888.624.6737, or email us at info@systemsengineering.com.