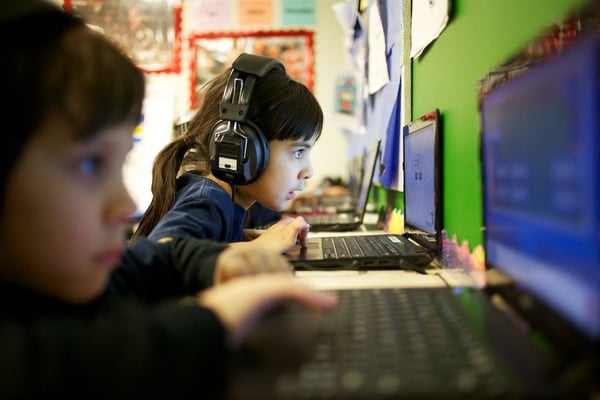 At a minimum, today's schools and libraries need high speed internet access, telecommunications services, and internal connections to provide critical technology resources to educators. It's also extremely important for today's modern students, those who are learning new skills via online courses, applications, and on tablets or other mobile devices.
Unfortunately, these resources are expensive to acquire and complex to deploy/manage. Budget constraints make obtaining technology resources a serious challenge. So, how do schools and libraries pay for basic technology needs like internet and phone services, internal connections (switches, routers, wireless access points, firewalls, and cabling), and expertise to procure, install, and manage the technology?
Thankfully, there is a federal program known as E-rate, that serves as a funding resource for educational facilities in need. E-rate is a simple and effective way to help obtain the technologies necessary to facilitate an effective and modern educational environment.
E-rate Overview
The Federal Communications Commission (FCC) created a subsidiary known as the Universal Service Administrative Company (USAC) to manage and distribute federal budget dollars to schools and libraries. USAC commands a budget of $4 billion available for allocation towards two categories of services:
Internet and phone services (Category 1)
Internal connections (Category 2)
The funds are available to nearly all schools and libraries nationwide and can be a reliable utility for critical technology projects.
How does the E-rate program work?
In order to receive the funds, a school or library must apply; the overall application process is best summarized in this flowchart. When reviewing the chart, keep these references in mind:
The applicant is the school or library.
The service provider is the firm providing the technology solutions and services.
How can you leverage E-rate resources?
Many schools have peer networks with whom they discuss service provider and consultant experience. Finding a Financial Administrator or Technical Contact in a school that has deployed a successful E-rate project is a good place to begin as they will often introduce and endorse their partners to you.
There are enough federal support dollars and resources (experienced consultants and service providers) available to provide significant assistance in achieving all of your technical goals.
Webinar Recording
To learn more about navigating the E-Rate funding process, watch the webinar recording How to Achieve the Latest School Technologies with E-Rate Funding by clicking here or on the button below.
---

Marco Gasbarrone has been with Systems Engineering since 2010 as a Business Developer. He has served as a trusted adviser for his clients with a focus on E-Rate funding for the education industry, IT security, and disaster recovery.