What is a culture of productivity? This is a fair question, and there is no one answer. There are many aspects to building a robust culture of productivity. Are you picturing an efficiency expert walking around your office with a stopwatch? These specialists are not what we are referring to. Effective processes, employee engagement and empowerment, and intentional communication are the building blocks to creating a culture of productivity and the key to fueling organizational growth.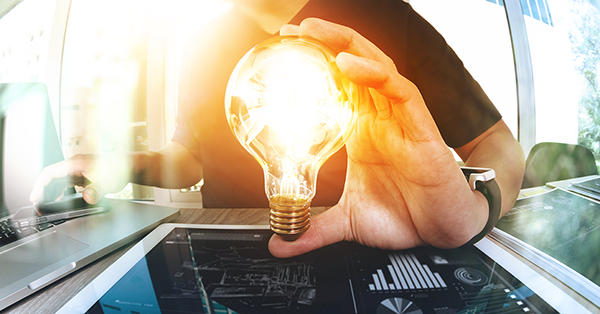 A culture of productivity encourages everyone to raise their hands and offer solutions when day-to-day systems or processes cause inefficiencies. When embracing a culture of productivity, an organization welcomes ideas from employees closest to the issues to provide the best insight.
Consider your current company culture... are employees motivated and encouraged to work smarter and think collectively

?
Here are a few common examples of inefficiencies that exist in many organizations today:
Spending more time

waiting

for systems to respond and less time

working

.
Passing a

request through multiple parties

when one person could take care of it.
Employees show up to give you their

time

, but not their best

effort or ideas

.
Accepting that

"This is just the way it is."
These are some ways inefficiencies manifest which can add up and plague productivity. So what is the actual cost of downtime within your organization? Is your culture fueling and influencing growth? Take a look at the following three principles to start down the path to embracing a culture of productivity in your workforce.
Efficient Processes
Would it surprise you to know that 54% of office professionals report wasting valuable time searching for data? In this report, nearly one in five (18%) of the 1,000 US professionals surveyed noted this was their primary problem concerning their future remote work strategy. Sure, a reasonable percentage of time can be dedicated to finding data. But consider what else could be accomplished by shaving off 60%, 50%, or even 25% of that time.
Fundamentally, technology is intended to make each of us more efficient. By implementing effective processes and technology solutions, we can produce more significant outcomes in the same amount of time. The term "solution" implies it solves a problem, so the first step is identifying points within your organization that cause delays. Then introduce automated workflows with the appropriate checks and balances in place. Your workforce will get the job done more efficiently, cost-effectively, and ultimately increase your bottom line by removing unnecessary delays.
Employee Engagement and Empowerment
No matter what type of organization you run, employee engagement is a critical driver of success. According to a recent Gallup poll, 85% of employees are not engaged (or actively disengaged) at work. Together, this results in an estimated $7 trillion in lost productivity.
Engagement is defined as the level of commitment and connection your employees have to your organization and its customers. An empowered employee has the autonomy, resources, and support to act independently with accountability.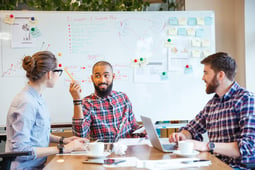 Your employees generally want to make a difference. The most engaged employees tend to look for creative ways to make their work more efficient. They feel more empowered to communicate ideas vertically and potentially see outcomes of their efforts adopted by the organization.
According to a recent Forbes article, a large part of promoting critical thinking is to provide the most advanced tools and equipment to increase employee focus and performance. Ultimately, your organization benefits from increased productivity and, more importantly, employee job satisfaction.
Intentional Communication for Change
While providing the right tools can lead to an increase in employee engagement and satisfaction, understanding and adopting the new technologies is equally essential to productivity. If you try to solve an efficiency problem by throwing new technology at it and fail to properly train and communicate to your staff, you will likely never see the productivity gain you were hoping to achieve.
Consider the cultural work-from-home shift made by many organizations in the wake of the global pandemic. The need to introduce cloud computing and remote collaboration tools happened nearly overnight. For many workers, these new remote strategies were unfamiliar and confusing. Accessing files through SharePoint (cloud) rather than the trusted mapped drives (C: drive; L: drive, etc.) they were accustomed to proved to be a traumatic process for some of our Baby Boomer and Gen-X workforce.
It's true that advancements in technology are required to stay competitive and keep up with the rapid rate of change. This fact, however, can't negate the learning curve still exists and needs to be addressed. When making a product shift or technology upgrade, are you providing the necessary communication and training to your teams? Does your new technology initiative have a communication plan that includes:
Executive sponsorship?
A plan for how new technology is to be used?
A training lead to roll out the process internally?
The vision of what success looks like?
It is important to remember that the changes needed in your workforce are behavioral and require intentional communication. A behavioral change will result in scalable people who embrace a culture of productivity, essentially fueling your organizational growth.
If you would like more information about creating a culture of productivity within your organization, reach out to us and get the conversation started. We can help your organization identify and implement the technologies that can increase productivity and work with you to promote adoption among your workforce. Contact us by selecting the link above, calling 888.624.6737, or email info@systemsengineering.com. Clients, please reach out to your Account Manager directly.