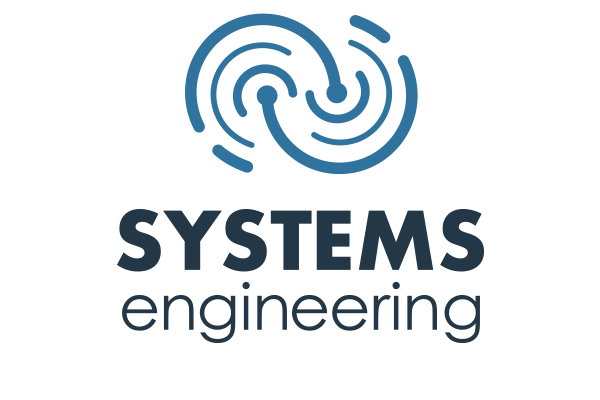 When an organization has been in business for 30 years, a new brand refresh is not something to take lightly or to change at a moment's notice. For that reason, I would like to share the background of this new, modern look and feel; one that we are very proud to announce to you today.
Recently, we surveyed our clients and prospects to find out what they saw as the greatest threats to, and opportunities for their businesses. A couple of themes emerged that I felt like Systems Engineering had the ability and responsibility to address.
Technology is as big a threat as it is an enabler. With emerging cyber threats, rising compliance requirements, and cloud technology opportunities, many organizations saw both risk and reward, but were unclear on how to proceed.
Many organizations identified the ability to attract, train, and retain experienced, highly-qualified IT professionals as a primary threat to their ability to compete as a business.
What we took from this feedback was that the demand for top-tier IT professionals with a more evolved, business-aware skillset would continue to grow and that our clients would require more and different skills deployed in more and different ways than we had seen before. Yes, machines can do more than ever before, but achieving business outcomes requires humans who understand the business and the machines.
We had been undergoing significant change internally as our area of impact with clients expanded beyond the server room to include more and more board rooms. Expertise in security, mobility, collaboration, compliance, and cloud consulting had become fundamental to us doing our job well. Leveraging a deep bench of exceptional professionals, world-class cities from which to recruit, and a culture steeped in accountability and delivery, we've been busy retaining and building the skills, talent, and ability to execute that our clients need.
Re-envisioning the Next 30 Years
We have created an employee experience that's different and empowering. It's not unusual for people to want to come to Maine and New Hampshire to live, but it hasn't always been easy for them to come here and satisfy the desire to find high-end technology careers — careers that you would typically associate with Boston, New York City, or San Francisco.
While we remain rooted in New England, we work with businesses everywhere — some of them are driving the regional economy and others operate on a much broader scale. These businesses and organizations are often faced with complex regulations, compliance, and comprehensive security needs. As a result, our employees have the opportunity to work across a diverse client portfolio to solve challenging problems for hundreds of different business models. We have created an ownership culture that digs in to clearly understand our clients' business objectives. We then work collaboratively to engineer the right solutions to meet those goals, ultimately with an eye towards helping our clients move their businesses forward securely.
Enabling the Exceptional
Our new brand refresh is all about enabling exceptional outcomes for our clients, our employees, and our community. We truly take on the responsibilities of a 100% employee-owned company that believes in playing a high-impact role in building a vibrant tech workforce community living here in New England. By doing so, we believe we can help establish long-term economic stability and benefits for our region, not to mention driving the workforce of tomorrow.
So, as we unveil our new brand, logo, and website today, we hope you like what you see — we certainly do. But please know that what you see is simply a truer interpretation of our talent and capabilities, nothing more. What's exciting about our new identity is our brand promise – Enabling the Exceptional. It's a celebration of the incredible talent working here and a celebration of what we can do for our community and our clients.
Sincerely -

Matt McGrath
Systems Engineering | President