The Systems Engineering (SE) culture is one that the whole company takes pride in, whether it's at the individual or group level. Team building and working together to troubleshoot various challenges transfers well into how we work with our clients.
At SE, we strive to make our organization the strongest, most professional IT service provider in our region from top to bottom. SE Engineers make up one of the largest and busiest groups within the organization and place a great deal of focus on cultivating strong teams and strong leaders.
During a recent team-building offsite, SE's Engineering Management team took on a climb of Mount Katahdin for the second year in a row. The team had a perfect day for climbing one of Maine's true treasures and began by hiking the Cathedral Trail to the top of Mount Katahdin (4,188-foot elevation gain). It's a strenuous climb and one that challenged their strength and endurance but, they made it.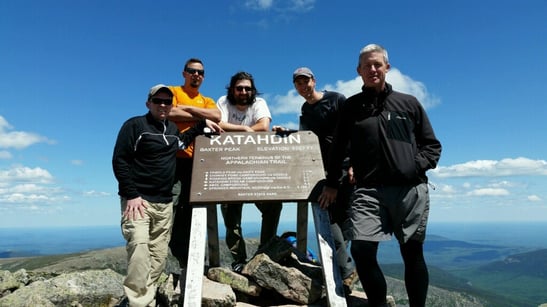 Pictured above from left to right: Jerry Lyon, Kent Goodrow, Jacob Haugh, Todd Cloutier, and Matt McGrath.
After reaching the summit of Mount Katahdin, the team took the always-exciting trip across Knife's Edge Trail. The trail is known to be dangerous with its steep drop on either side but, provides huge rewards in views and accomplishment.
Director of Engineering Matt McGrath stated, "It was another reminder that there's nothing we can't accomplish at Systems Engineering."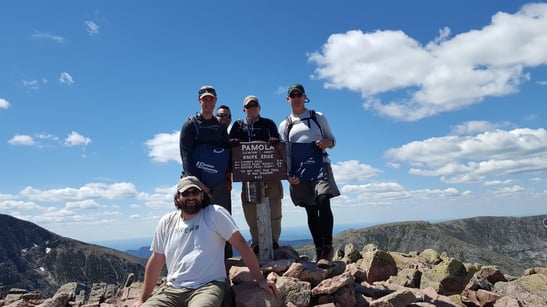 Pictured above from left to right: Jacob Haugh (sitting), Todd Cloutier, Kent Goodrow, Jerry Lyon, and Matt McGrath.
If you'd like to 'hike to the peak of IT,' find out more about joining the team at Systems Engineering.