Let's talk about Microsoft Copilot, an AI-powered tool designed to revolutionize the way we work. It's your copilot designed to unleash creativity, unlock productivity, and uplevel skills. Microsoft Copilot works alongside popular Microsoft 365 Apps such as Word, Excel, PowerPoint, Outlook, Teams, and more. It provides real-time intelligent assistance, enabling users to enhance their creativity and productivity in a secure workspace where the AI tools will not retain their data.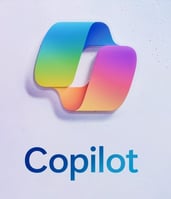 Key components of Microsoft Copilot, which will be available for Microsoft 365 E3, E5, Business Standard, and Business Premium subscriptions, include:

Bing Chat Enterprise: This feature allows for more conversational, multi-turn search and content drafting interactions. It's also where you can start to learn how to best interact with Microsoft 365 Copilot. Bing Chat Enterprise is currently available and can be enabled for your users.

Microsoft 365 Copilot: This enhances productivity by having Copilot pre-build documents, spreadsheets, or presentations based on user queries and by scanning existing document libraries for relevant content to pull from. This reduces, if not eliminates, the time creating the first draft. It is in prerelease, and Microsoft has not provided a general release date. It also will not be free and comes with an additional cost of $30 per month per user on top of the required Microsoft 365 subscription.

Microsoft 365 Copilot for Teams: This works for transcribed meetings hosted within your organization. It can provide a meeting recap, even if you missed it. During a call, it can suggest questions to ask to keep moving forward or create a table of the ideas provided by the participants. Copilot for Teams is currently in prerelease and will be an on-demand function.

Teams Premium: Adds significant meeting features, including enhanced intelligence, such as auto-generated transcripts with chapters, screen sharing details, speaker timeline markers, and AI-generated notes and tasks. Teams Premium settings are part of the meeting setup and are currently available as an add-on subscription.

Now, you might ask why Small and Medium-sized Businesses (SMBs) need to incorporate AI into their business. The answer is simple: efficiency, accuracy, and growth. AI can automate repetitive tasks, minimize human error, maximize productivity, and analyze large volumes of data in a fraction of the time it would take humans. This allows organizations to extract valuable insights and make data-driven decisions.

 But how do you plan, implement, and adopt AI in your organization? That's where Microsoft partners come in.  Whether it involves application development, solution provision, services, or support, by leveraging the industry's most powerful and secure AI platform, partners can actively contribute to helping customers achieve their goals.

Microsoft Copilot and its implementation of Chat GPT functionality for Microsoft 365 users can be a game-changer for those responsible for creating analytical or creative content. It's not just about making it easier to do your job; it's about making your organization more agile and competitive.
Read more about the Microsoft Copilot announcement from 9/21/2023.
---
Footnote: This blog post was initially drafted using Bing Enterprise Chat. It then went through a small number of revisions to make sure it met our standards.