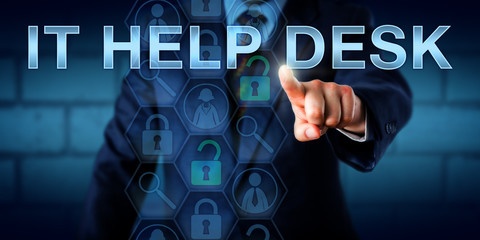 In society today, you would be hard-pressed to find a business, big or small, that does not rely on Information Technology as a critical component of their day-to-day operation. Whether it's a food truck accepting credit card payments on an iPad, or a Fortune 500 company with millions of dollars of IT infrastructure, the bottom line is we all rely on IT to get the job done.
So what happens when IT stops working? We stop - and our business stops (which doesn't bode well for any business' client base). Unfortunately, we've all experienced the "screeching halt" scenario when our applications, internet, or a server connection is lost. Throughout my professional career as a teacher, a recruiter, and a Human Resources Generalist, I have experienced many moments like this. I'm ready to start my lesson and my projector bulb blows; I need access to critical documents and my server connection is lost; or, I cannot print to a network printer right before an on boarding meeting with new hires.
Prior to working at Systems Engineering (SE), I would call the IT team, explain my issue, and a ticket would be created. Hours or even days later, my issue would be partially or completely resolved. Oftentimes, they had to escalate to multiple people in various roles, or conduct research for days to find a resolution. In the meantime, I limped my way through the day (or even week) doing what I could with what was left working properly.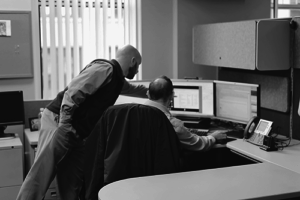 Now, as a Human Resources Generalist for SE, I spend much of my time recruiting new employees. Most recently, a website that I use daily was suddenly blocked. Without access to the website, I was significantly stalled in my recruiting efforts. I quickly emailed our SE Help Desk with my issue and my concerns about the impacts of the website being inaccessible.
The SE Help Desk team quickly determined that this was a high priority issue and jumped in to help. While they worked to troubleshoot what I was experiencing, they kept me informed along the way and reassured me that everything would be back to normal as soon as possible. This experience was so different than those I had experienced in the past. They recognized how this issue impacted my job duties and responded accordingly. I was heard, and they genuinely cared about fixing the issue for me.
As a part owner of SE, it made me feel extremely good about the service they provide to our clients who call in with network or computer issues. I am proud that I work at a company of IT professionals who are the "best-of-the-best", who stay ahead of IT, who care about our customers, and who have a clear passion for what they do every day. IT is critical for every business, and it's also unpredictable at times. Knowing I have the best support team when I need IT is a huge relief.
To learn more about Systems Engineering's Managed Services and how they might benefit your organization, click here or on the link below.
---

Nicole (Ryan) Ross is a Human Resources Generalist at Systems Engineering and has been with the company for almost three years. Since December of 2014, Nicole has worked with and recruited nearly 50 new employees to join the SE team.