Backing up your critical data should be a fundamental part of every data protection strategy. With ransomware breaches and recovery costs nearly doubling over the last year, at 66% up from 37% and $1.85M up from $760K respectively, organizations cited data backups as the #1 method used to restore compromised data. If your organization is one of the 66% of businesses likely to be hit with ransomware, having a mature backup and recovery strategy could mean the difference between simply surviving or thriving after an attack.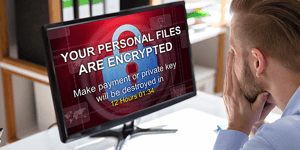 Let's look at best practices you can adopt when developing a reliable backup and restore strategy in your organization, improving overall security against hackers.
Consider a Cloud Backup Service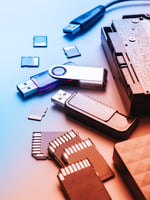 Do you have a tape-based file backup strategy that relies on manual rotation and storage offsite? Although this legacy solution may be an economical choice on the surface, it also increases the opportunity for human error. If unsecured tapes are lost or stolen, that poses an additional risk.
Consider switching or augmenting your hardware-based backup to a cloud-based solution that automates the process. This can remove the opportunity costs related to a manual process, freeing up your network administrators to focus on more dynamic tasks.
When using any cloud-based backup solution, the"air-gap" quality of tape-based solutions must be considered. The un-hackable "air-gap" is created by physically moving data off-site. When using a cloud-based solution, data protection strategies must be in place that can keep backups in a protected repository, requiring passwords and access limitations to the data. This creates an effect similar to a physical "air-gap", protecting data from ransomware and malicious insiders.
Encrypt Data At Rest and In Transit
Data must also be protected against data theft while at rest and while in transit, but what does that really mean? Protecting data in transit provides data security through encryption while it travels over the internet, across networks, or between devices. Data is literally moving from one place to another where it can be exposed to cyberattacks or fall into the wrong hands.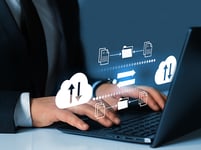 In contrast, data at rest has reached a destination and is not currently being accessed or used. This type of data can be stored on a hard drive, flash drive, laptop, archived off-site, or backed up in the cloud. Securing your data using encryption prevents data theft and minimizes the impact of a cybersecurity event.
A vulnerability of encryption to be aware of is having "encryption keys" fall into the wrong hands. Adopting a robust encryption key management strategy along with your data encryption process is the best line of defense against modern cyber threats.
Check Backup Logs Every Day
Depending on the backup system you're using, it's likely creating some sort of data log. These reports can be considered the watchtower for your organization. If unusual activity occurs, there needs to be a monitoring system in place to "sound the alarm".
Do you have a monitoring process that reviews daily backup logs to look for errors or other red flags that may have been captured?
Best practice would have a network administrator verify that backups ran correctly the night before. There is always a chance that something might have gone wrong. If so, in order to make a full backup recovery possible, it must be complete and error-free.
Inspecting log files and knowing how to read your backup error messages is a critical step in troubleshooting and identifying any red flags or errors before they become a larger issue.
Minimize Technical Debt
Technical debt is a result of not keeping your technology current, including hardware and software. Keeping technologies past their supported lifecycle, i.e. technical debt, makes them prone to failures, and harder to stay current with the latest manufacturers' security updates.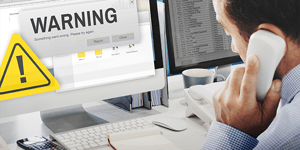 To create a secure, compatible, and reliable environment for your backup software and hardware, you'll need to always install the latest version of your backup application, and look out for any end-of-support notifications. If you have any known end-of-life/support notifications, now is the time to start planning for the project. Knowing these important dates will help your organization plan, control risk, and reduce unforeseen budget expenses.
Test Your Strategy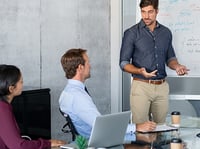 Ultimately, the best way to know if your backup system is reliable is to test it. Work with your management and technology teams, as well as your IT partner, to come up with a test strategy that includes data recovery at regularly scheduled intervals.
Testing is a best practice that should be expertly engineered and minimally disruptive to your organization. Typically, a backup and recovery test is part of a Disaster Recovery (DR) exercise within a mature business continuity plan.
If you are ready to improve your data protection strategy by creating a secure, compatible, and reliable environment for your company data, connect with us and get the conversation started.
For more information on improving your data backup and recovery strategy, connect with us at info@systemsengineering.com or call 888.624.6737. Customers, please get in touch with your Systems Engineering Account Manager.
---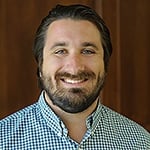 Kevin Beling is an Account Manager at Systems Engineering, focusing on ensuring valuable and long-term client relationships. Kevin helps clients identify and utilize technology to achieve the business outcomes they desire. Kevin has been with Systems Engineering since 2015.