This year, at the Microsoft Ignite Conference, the most highly attended workshops and sessions were overwhelmingly related to Modern Desktop and Microsoft Intune. To put this in perspective, I should mention that this event has approximately 30,000 attendees from all around the world. Every Modern Desktop or Intune-related session was at or near capacity, and the sessions were held in very large venues, as you can see in the photo below.

So why all the fuss?
Let's start with "Modern Desktop." The term "Modern Desktop" can have many meanings; however, with regards to Microsoft and Office 365/Azure, it is a desktop experience that is made up of a suite of productivity tools. The experience begins with a Windows 10 device that is automatically kept up to date with the latest features and security updates. With the Microsoft Office 365 (O365) suite of applications, including the familiar applications like Word, Excel, PowerPoint, etc., companies can begin to bundle applications-as-a-service like Microsoft Exchange Online Email, Microsoft Teams for collaboration, Chat, SharePoint, OneDrive, Yammer, O365 Groups, and many more.
Where things really start to get interesting is the integration between all of these applications and services. Microsoft has connected every aspect of the desktop experience through the O365/Azure cloud.
Here are several highlights:
Real-time document co-authoring, allowing multiple people to edit documents at the same time.
Data Loss Prevention (DLP) across all O365 applications and on all devices including iOS, Android, MAC, and Windows.
Security event response across multiple devices and on multiple platforms. The advanced AI capability around Windows Defender and security event response is truly groundbreaking. With advanced threat protection licensing, performance security event analysis that used to take days, now happens almost instantaneously. In addition to this automatic analysis, you can leverage things like Intune to prevent a device from accessing O365 resources in the event the device is compromised or stolen.
Multi-Factor Authentication (MFA) is used to protect all O365 apps. This can also extend beyond O365 apps and provide MFA to third party products like Box.com, and/or on-premise products like Network Policy Server and Citrix NetScaler. The list is constantly growing.
Microsoft's vision of the Modern Desktop allows users to be mobile, productive, and secure without the need to be tucked away behind a corporate firewall.
Microsoft Intune
In Microsoft's words, Intune allows you to apply flexible mobile device and application management controls that allow employees to work with the devices and apps they choose while protecting company information.
In addition, Intune performs most of the tasks that users are currently performing with Group Policy (GP) on-premises and quite a few things that cannot be performed with GP. An example of this is the ability to push out WiFi settings to endpoints, including the pre-shared key. In the past, you could use GP to push out SSIDs and other settings, but there was no secure way for GP to store pre-shared keys. Microsoft has solved this problem and will be releasing this to general availability (GA) soon.
Without getting into too much detail, Microsoft has a new group of license bundles called Microsoft 365. These bundles are packaging Windows 10 desktop OS with O365 and Enterprise Mobility + Security (EMS), creating the perfect introduction to the Modern Desktop experience with a single license per user.
At a recent Lunch & Learn event, SE Engineer Jeff Trudel spoke to the audience about the Modern Desktop and how it's changing work environments globally. To download the slides, click here, or on the button below.
---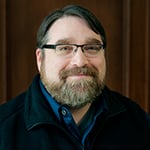 Gary Lowell is a Senior Network Engineer with a focus on Microsoft's Cloud Services. He has been working in IT for over 20 years, beginning his career in 1997. He joined Systems Engineering in 2015.