In this cloud-centric, accessible-anywhere world of computing, there are many questions around how your staff can access your data and apps to work more productively and securely from anywhere. Traditionally, in-house technologies were used to deploy workstations, manage endpoints, and enforce required security policies. However, what do you do when neither your users nor your data reside within the office?
Answer: Microsoft Modern Desktop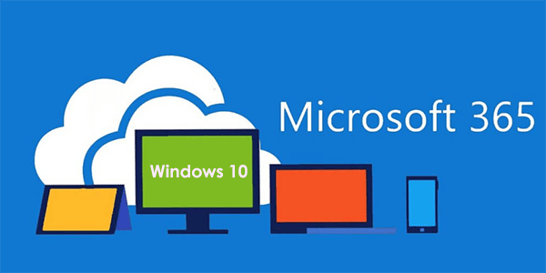 Modern Desktop
The Modern Desktop, or Modern Workplace, provides employees with the latest productivity tools, enabling them to work from anywhere securely. This approach can be realized with Microsoft 365, Microsoft's productivity cloud that brings together best-in-class Office apps with powerful cloud services, device management, and advanced security. Microsoft 365 is comprised of three core solutions; Microsoft Office, Enterprise Mobility + Security(EMS), and Windows 10. Together, they create the powerful Microsoft Modern Desktop solution that enables your team to do their best work from anywhere.
How do I start

?
There is a lot to consider in a Microsoft cloud migration, and how your organization goes about moving to a Modern Desktop will differ based on the nature of your business requirements, core applications, and data. However, the benefits of moving to a Modern Desktop are compelling including:
Products and tools that fuel teamwork
Advanced security, compliance, and data protection capabilities
Collaboration tools that enhance communication
Lower and more cost-efficient lifetime costs
Seamless access to applications at any time and from anywhere with any device
Before you move to this cloud-centric approach, find an experienced Managed Services Provider (MSP) that can help your organization outline a multi-step migration strategy for the adoption of the Modern Desktop. A thoughtful approach will ensure your business reaps the efficiency, productivity, and security benefits this powerful solution offers.
To learn more about Modern Desktop and how Microsoft is enabling secure and productive workforces, download and read Modern Desktop for a Digital World.
---

Kent Goodrow is a an Account Manager at Systems Engineering offering clients a long-term strategic approach when dealing with their networks, technology plans, and future growth goals. He has been with Systems Engineering for eight years and began as a Core Engineer assisting clients with their in-house network environments.