Preparing budgets for the upcoming year includes planning for any products that will be reaching end-of-life/support. According to Spiceworks, the need to upgrade outdated IT products will be a big focus for many businesses in 2019. For businesses up to 500 seats, replacing end-of-life products is the top driver of new hardware, software, services purchases, and cloud solutions.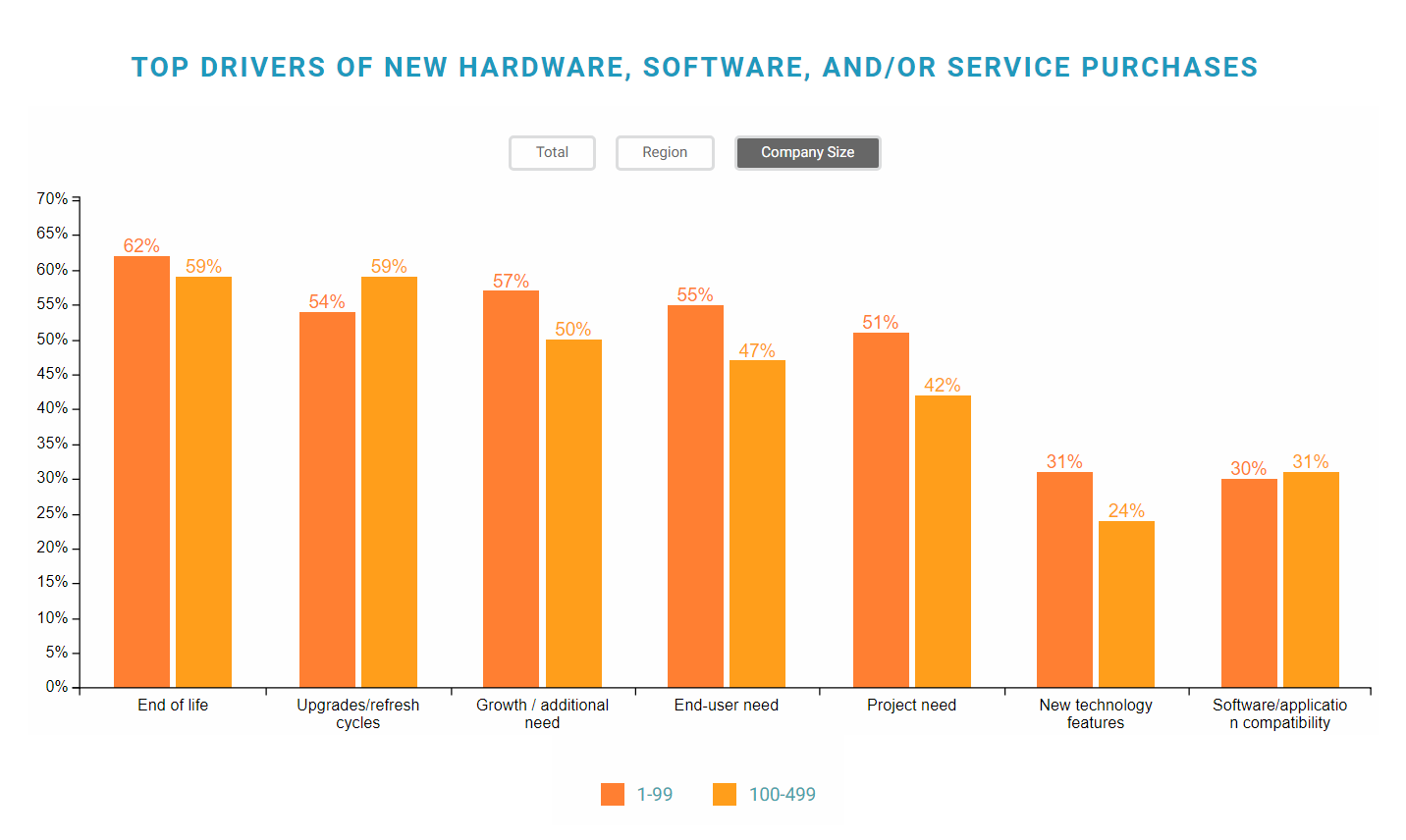 While end-of-life/support dates may force some businesses to spend when they would rather not, the benefits are tremendous. By upgrading systems, businesses are able to:
Take advantage of new product features
Continue to receive vendor support
Reduce downtime due to aging systems
Create a better experience for their employees, partners, and clients
Above all, they won't be putting their business at risk. When vendors stop supporting and issuing security patches for their systems, cyber criminals waste no time exploiting the vulnerabilities within those technologies. It's an unnecessary risk that is easily avoidable.
Planning for End-of-Life/Support Dates
Replacing end-of-life/support products is necessary so here are some tips to keep in mind:
Make room in the budget sooner rather than later.
Though you may not be sure what the replacement will be, you can budget for end-of-life/support issues years in advance. Knowing what you spent on what you installed in 2015, and expecting to reinvest in that technology in 2020, will give you a head start on planning. This will also provide more time to explore your options. When you're able to plan and budget for these dates, you'll be able to pick the right technology and schedule when the upgrade fits into your calendar with the least amount of disruption.
Rethink your strategy.
End-of-life/support dates create an opportunity to rethink how your business uses its information technology and how the latest cloud options may create a competitive advantage. Upgrading to the newest version of the same old technology might make it bigger, faster, and more resilient, but will it be enough to serve your business needs and improve its processes? Now is the time to think about the business challenges you have and how new features offered by the cloud might resolve them.
It won't happen overnight.
From replacement technology selection to implementation, training, and adoption, it can take months and sometimes over a year to get it done. If you are facing 2019 and 2020 end-of-life/support issues, now is the time to be planning for the project that you'll begin executing in the coming year.
Don't go it alone.
Your information technology should serve your business strategy and future goals. Check in with each department within the organization and find out if they have aging technology that's holding them back. Learn what they are trying to get done and find an IT solution that will create efficiencies. The best way to get answers to questions like these is by finding the non-IT partners in your organization who are willing to champion IT. Together, you can create new ways to work, collaborate, and make the improvements that will transform your business. Your staff and clients will thank you for it.
Keep these points in mind when facing end-of-life/support dates. Knowing important dates will help your organization better plan, control risk, and reduce unforeseen budget expenses.
At Systems Engineering (SE), our Account Managers help clients with aging technologies by keeping them on top of end-of-life/support dates and discussing when the planning process should begin. As budgeting season is here, it's a great time for all businesses to plan to upgrade the outdated technology that could put their business at risk and hold them back.
If you know it's time to Pull the Plug on your aging technology, reach out to Systems Engineering and get the conversation started.