This summer, Systems Engineering (SE) is undergoing its first official internship program opened to graduates, or soon-to-be graduates of Southern Maine Community College (SMCC), with technology-focused degrees. These technical candidates chose to join SE to get a flavor of what it's like to work in a technical environment as well as for professional growth and development.
Susan Massey, SE Human Resource Manager said, "In a State where about one-third of the IT workforce is eligible for retirement in the next few years, I am so pleased Systems Engineering is taking part in the solution by creating opportunities for internships."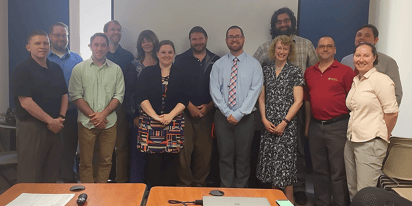 SE chose to partner with SMCC, a local college based in southern Maine, as their technical curriculum best-aligned with SE career opportunities. With the guidance of managers and mentors, interns will have an opportunity to expand their knowledge base in a hands-on, real-world business environment. The goal is to provide interns with the best possible experience to learn and develop, and at the same time, create a talent pool of qualified candidates for entry-level IT roles.
In addition to developing their skills, interns are immersed into SE's culture, as both directly tie to and support our mission: To deliver engineering excellence and superior customer service. Though only here 12 short weeks, interns are encouraged to participate in company events including the engineering summit, departmental meetings, SE Lunch & Learns, 1x1 coaching with the internal Wellness Coach, team sporting events, and more.
SE's summer intern program runs from May 31 through Aug 26, 2016. We welcome the following interns to Systems Engineering:
Lesley Andersen to Project Management.
Olaf Carlsen to Engineering.
Alex Neill to Help Desk.
Steven Thompson to Engineering.
For more information about Systems Engineering's Intern program, contact employment@syseng.com.