There are so many reasons small- to medium-sized business are moving to the cloud. There is the attractive CapEx vs. OpEx model, scalability which comes with elastic payment strategies, and flexibility. While those business benefits are some of the chief reasons businesses migrate to the cloud, many aren't taking advantage of the full range of productivity capabilities that are available.
It's akin to buying a car that has advanced technology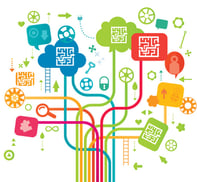 features; compared to the old car, these features are entirely new and might require a small learning curve which might deter usage completely.
The same goes for the cloud and all the capabilities your business may not be taking advantage of to become more productive. At our recent SE Lunch & Learn, presenters highlighted how businesses can enable a modern workforce by driving adoption of capabilities that increase productivity. However, at the end of the day, user adoption is crucial to any transitional success.
Assess / Apply / Adopt
One of the slides in the presentation at the SE Lunch & Learn event read, "It's no longer about the cost of the tool. It's about getting the right tools and driving adoption." Choosing the right tool might be step one, but successfully implementing it with complete user adoption is the ultimate goal.
Driving adoption isn't easy and it's incredibly critical to make the vision of your implementation a reality. The following are steps your business can take to help your implementation project receive that all-important buy-in from users.
Assess
Assess workflow inefficiencies and discover opportunities to solve unique problems.
Be open to the business shifts and avoid the comfort trap of current workflows.
Priorities for pursuing your solution should follow sound models of Agility, Security, Scalability, and Simplicity.
Form an adoption committee that represents the entire organization and include executive sponsorship.
Understand your barriers whether it's security, training, costs, or overlap with existing invested solutions. Each organization is unique.
Apply
Adopt a strategic partner for guidance and support.
Apply a Proof-of-Concept (POC) for 30 to 90 days.
Move the adoption committee to the test and validation role.
Utilize the POC to test business drivers and discover new possibilities.
Understand licensing features to ensure you have a sound purchasing plan.
Adopt
Announce the new tool to your organization.
Find internal allies and those who are typically resistant to change and grab a cup of coffee.
Create an event to showcase and train on the product.
Fortify training strategies with multiple variations of training.
Map out workflow changes that will make the solution part of your business' DNA.
Keep an eye on usage and follow up non-adopters.
Adoption Needs to Be Part of the Plan From the Start
As the old saying goes, "You can lead a horse to water, but you can't make it drink." Incorporating an adoption committee at the beginning of your project will help with the acceptance of new tools. With careful planning using the Assess-Apply -Adopt model, your business will move from selection and implementation to employees who are actively engaged in using the tool.
To reach out to a Systems Engineering representative with questions, click here or call 888.624.6737.