SE Help Desk is here to support the daily needs of our clients and it is no small task. Our team services 121 businesses with approximately 3,850 (+/-) end-users. Each day they work hard to deliver engineering excellence and superior customer service. To achieve this, they focus on providing a high level of service that delivers value in every interaction and results in a positive outcome for the client. To accomplish this outcome, we have outlined some of the SE Help Desk metrics that demonstrate their commitment to improving the end-user experience.
In 2017, SE Help Desk onboarded 23 new clients, totaling 640 new end-users. This was a 19% growth for the help desk over the previous year. To ensure the seamless support of current clients in the midst of bringing on new clients, SE Help Desk expanded the team by 30%. By bringing on more resources, the team was able to tackle 2,300* more tickets in 2017.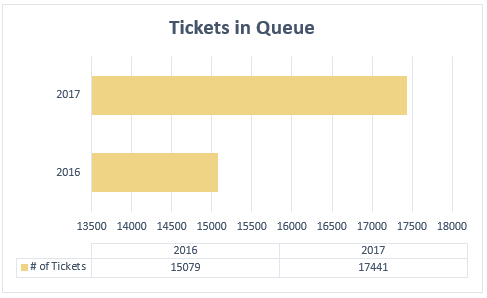 Call volume increased approximately 17% this year but, it didn't prevent the SE Help Desk from reducing the average hold time clients had to wait to speak to one of our representatives; average hold times went from 38 seconds down to 31 seconds in 2017.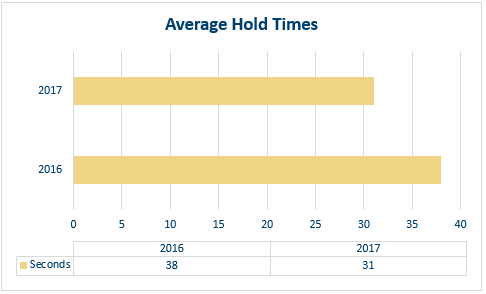 In addition to reducing average hold times, the team was able to cut down the amount of time clients spent with one of our representatives on the phone by ten seconds.
SE Help Desk was also able to solve many end-user issues without having to escalate them further this year. End-user productivity is essential to every business and solving problems in the first interaction is key.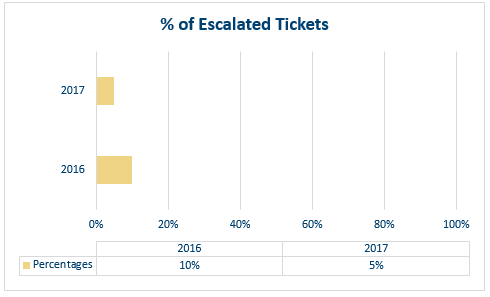 The previous metrics demonstrate SE Help Desk's performance which directly contributes to client satisfaction. They validate the capability the SE Help Desk has at solving issues efficiently and swiftly so the end-user can get back to being a productive member for their business.
"I would like to congratulate the Help Desk on doing a terrific job in 2017. We have a motivated and outcome-focused team who works hard at solving end-user issues in order to keep downtime to a minimum," said Andrew Suitor, SE Help Desk Manager.
But the SE Help Desk isn't just about the metrics; it comes down to people. As labor market shortages in the IT industry have made recruiting for great talent more challenging, the SE Help Desk team is doing something about it. This year, the team has created a new training program for high-potential individuals. This opportunity provides new hires with a mentor program that includes time to develop their technical abilities. This new hire program also allows the individual to learn how to provide the high level of service that the SE Help Desk continually strives for.
On one final note, we have been anticipating the return of Benjamin White to the SE Help Desk team. For almost a year, Ben has been working for the U.S. Government upgrading servers and workstations. While the work he was doing was important to our country, we are thrilled he has returned. Welcome back, Ben!
*Number of tickets does not reflect final 2017 total. We will update this number at the end of the year.