Apple has released a critical security update to address zero-day vulnerabilities in both iPhone and iPad, as well as Mac devices. If you have not already installed the most recent version to your Apple devices (16.4.1 for the iPhone and iPad, and Ventura 13.3.1 for Mac computers), please complete this update as soon as possible.
How to Check Your iOS Version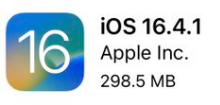 Below are the general steps needed to check what version your iPhone or iPad devices are running on. For checking your macOS software version, please reference Apple Support directly.
Open the "Settings" app on your iPhone/iPad.
Scroll down and tap on "General."
Tap on "About."
Look for the "iOS Version" field. The adjacent number indicates the current iOS version installed on your device.
Steps to Update Your iOS Version
Before beginning the update, ensure your iPhone/iPad is connected to a Wi-Fi network. You will also want to connect your device to a power source or have sufficient battery life to complete the update.
Open the "Settings" app on your iPhone/iPad.
Scroll down and tap on "General."
Tap on "Software Update."
If a new iOS version is available, tap on "Download and Install."
Follow the on-screen instructions to complete the update process.
Your iPhone/iPad may restart during the update process, so be patient and allow for processing to complete.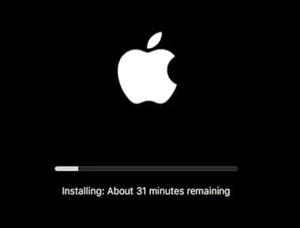 Please note the steps to update your iOS may vary slightly depending on the version and model you have. Also, it is recommended to back up your device before updating in the event something goes wrong during the update process.
For more detailed information on how to update your iPhone or iPad to the latest version of iOS or iPadOS, visit the Apple Support Update page directly.
Clients, if you have questions about this security alert, please reach out to your Account Manager.