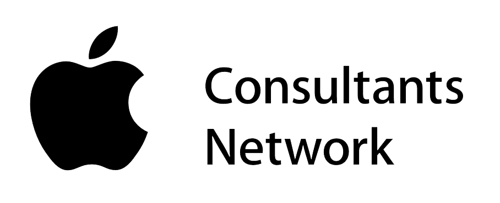 We are happy to announce that Systems Engineering is an official member of the elite Apple Consultants Network (ACN). As an Apple Consultants Network partner, Systems Engineering (SE) can now deliver Mac Operating System (OS) technology support services, in addition to its existing enterprise IT solutions. SE will be able to meet the needs of Northern New England companies currently juggling mixed operating systems environments, a growing trend for today's businesses.
"We have to be more than a one-trick pony to meet today's IT business needs," said Craig Tribuno, President of Systems Engineering. "With this new certification, we are now authorized to offer companies efficient and holistic support for mixed Windows and Mac OS operating environments."
The Apple Consultants Network is a leading group of global independent technology consulting firms and professional service providers that specialize in Apple and third-party solutions. Certified on Apple technologies, ACN partners like Systems Engineering can deliver technology services to businesses of all sizes. Services range from technology consulting and advanced enterprise solutions to basic setup and configuration of iPhones, iPads, and Macs. Systems Engineering plans to provide its Apple technology support through its SE Help Desk offering, which is designed to deliver end-users immediate levels of service.
"Here in Northern New England, businesses that use Macs haven't traditionally always received the same level of end user support as their Windows counterparts," noted Tribuno. "Our objective in obtaining the ACN partnership is to provide business Mac users with the end user support they need to stay productive."
"Now that we can offer a formal Mac OS solution through our SE Help Desk, we will be able to address all of our customers' technology needs, and in the event any become especially challenging, we can escalate our level of customer service for them and find faster solutions," concluded Tribuno.
To achieve this accreditation, Systems Engineering was required to submit an extensive application and demonstrate that it could meet Apple's technical and business requirements. Additionally, multiple engineers at Systems Engineering were required to complete extensive training and testing in order to qualify and now hold certificates to show that they have completed the Apple Certified Support Professional (ACSP) program.
Learn more about the exclusive SE Help Desk offering.
To contact a Systems Engineering representative, email info@syseng.com, or call 888.624.6737.