Customers Benefit from Higher Level Backup and Recovery Offerings to Protect Against Data Breaches
Systems Engineering (SE), a leading IT strategy and managed services provider, announced today that it has become a Veeam® Gold Pro Partner. Veeam is a category leader in backup and recovery software, an essential capability for businesses that want to defend their networks from data loss disasters and from the grips of ransomware cybercriminals.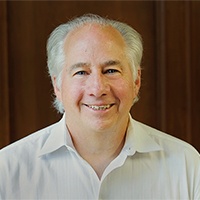 "This is great news for our customers," noted Mark Benton, Director of Product Management, Systems Engineering. "This confirms our ability to provide a high level of support in designing and maintaining a critical business and security capability – backup and recovery – while offering competitive pricing."
Systems Engineering has been a Veeam Pro Partner Reseller and Service Provider since 2009. To reach the Gold certification level, the New England-based IT company had to meet certain professional certifications as well as software sales volume goals. According to Benton, "This year, one of our senior engineers achieved the Veeam Certified Engineer (VCME) certification, which is based on years of experience and passing a rigorous exam. That's what pushed us to Gold Pro status."
Benton concluded: "It's wonderful to be one of a select few Gold partners headquartered in New England, but really what's important for our customers is that we are a full-service provider focused on supporting their businesses with core technologies in addition to the time and people who deliver an exceptional experience. It's not just about a product sale."
For questions or to reach out to Systems Engineering, email info@syseng.com or call 888.624.6737.