PORTLAND, MAINE, March 2, 2023 — Systems Engineering, Inc., a leading provider of Managed IT and Cybersecurity services in New England, announced Bradford Sprague has been promoted to Director, Sales. Sprague joins the firm's senior leadership team, assuming greater responsibility for account management and business development functions.
"I congratulate Brad on his promotion and look forward to working with him in his new role. His track record of professional growth, deep knowledge of our business, success in driving exceptional client outcomes, and commitment to the sustainability of our Employee Stock Ownership Plan (ESOP) make him the natural choice to lead our Sales organization. Brad's experience in our market and industry will continue to serve Systems Engineering and our clients well into the future," stated Matt McGrath, President & CEO.
Sprague began his career at Systems Engineering in 2003 as a college intern. After graduation, he was hired full-time to design client networks and manage vendor relationships. He was promoted to Account Manager in 2007, developing close client relationships to ensure technology supported their business growth objectives. From 2015 through 2022, Sprague found leadership success as head of Account Management, where he was instrumental in doubling the size of the team while increasing revenue threefold.
Throughout his tenure at Systems Engineering, Sprague has been influential in key business transformation initiatives. He has held numerous project leadership roles in major business management software implementations and is credited with pioneering the Inside Sales department. Sprague's upward career progression and numerous accomplishments have earned him his most recent advancement to Director.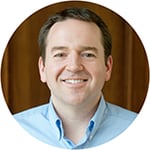 "I am thrilled for this opportunity to serve our clients and employee-owners in a new capacity. In my twenty years in this industry, I have learned the importance of reinventing our service offerings and approach to client relationships to stay ahead of the pace of change. I look forward to evolving the way we help our clients tackle security while enabling their employees to be more productive," commented Bradford Sprague, Director, Sales.
Sprague received his Bachelor of Science in Business and Management Information Systems from the University of Southern Maine in 2004. He is a member of Systems Engineering's ESOP Administration Committee and is on the board of the Greater Portland Landmarks nonprofit organization.
Matt McGrath | President & CEO
Eric Tennyson | Chief Financial Officer
Mark Benton | Director, Product Management
Victoria Reed | Director, Project Management Organization
David Stephenson | Director, Engineering
Erik Thomas | Director, Advisory Services
Jen Hughes| Director, People & Culture
Brad Sprague | Director, Sales
About Systems Engineering
Systems Engineering is a 100% employee-owned IT strategy and managed services provider dedicated to enabling the exceptional in clients with offices in Portland, Maine, and Manchester, New Hampshire. Systems Engineering routinely undergoes a SOC 2 audit to ensure the organization meets the standards dictated by the Trust Service Principles (Security, Availability, Processing Integrity, Confidentiality, and Privacy). As a result of successfully completing annual SOC 2 audits, Systems Engineering clients are assured policies and procedures are consistently followed. System Engineering's team of 180+ network engineers, managed security professionals, project managers, data management experts, and account managers are available 24×7, 365 days per year to meet the needs of our clients. From network design and installation to a full complement of managed IT, cybersecurity, and cloud services, we have IT solutions that enable organizations to reach their full potential – and enable the exceptional.