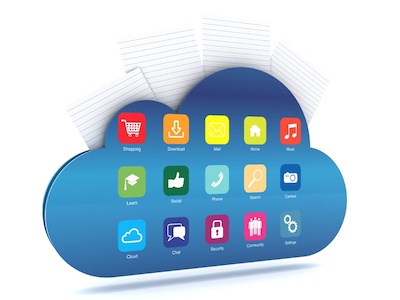 I am sure you have heard the term "Digital Transformation." In short, it means elevating your processes, applications, and data to reduce the time and effort needed to meet business and customer needs while driving value for both. Uber and Facebook are common examples. Clearly, users value the ease and experience while the businesses can scale at very marginal costs.
Now, while most of us are not going to become Internet juggernauts, there are some lessons here. Are you using your core business applications to the fullest extent? When was the last time you upgraded and, more importantly, when was the last time you asked if the application could do more work for your business? Are you getting all the insights you should out of the hundreds, thousands, or even tens of thousands of GB of data you have amassed over the years? Are you providing the experience customers are coming to expect?
The good news is that you don't have to throw everything out and start over. I like the sentiment expressed in Microsoft CEO Satya Nadella's new book Hit Refresh where he explains that when you refresh a browser, only the pixels that need to change are changed; the entire screen is not replaced. Now, if you are hanging on to some old processes and/or applications that simply won't make the transition, it's time to identify those and make a plan to stop using them and refresh.
Here at Systems Engineering, we have made digital transformation and the customer experience one of our strategic initiatives. We recently spent three full days with an implementation specialist reviewing our core business application. Assumptions we held about this application, which we have been using for more than ten years, were blown away and we now have an action plan for driving a great deal of efficiency into our sales, services, and accounting processes. As a quick example, we can now use dashboard "widgets" to find and process tasks much faster, eliminating a dozen or more clicks and halting process steps.
Data is the other half of the "Digital Transformation" equation. There is untold value in the files and databases you have created over the years. Using that data to inform business decisions, feed digital processes, and provide value to customers through self-service is the goal. Think about the data you do have, where is it, and the value that might be buried there. Tools like Excel, SQL, and now Office 365's Power BI can make accessing, displaying, and analyzing your data quick and easy. While you don't need to be data scientists to do this, you may need help cleaning up and indexing your data as well as developing tools to utilize. The most powerful tool, however, is the "API" or Application Programming Interface. Don't let the long name scare you; almost all modern applications have these and with the right skill set, can transform your business processes. As an example, an API can take two disparate SaaS (Software-as-a-Service) applications and make them speak to one another, thus allowing data to transition between the two in either direction.
So why is "Digital Transformation" such a hot topic these days? Is it all hype? The cloud is why, and that's not all hype. The cloud is not just another place to put your "stuff." Capabilities offered in cloud applications like Office 365 can transform your business. In addition, as your data continues to grow at exponential rates, the cloud offers a very cost effective place to keep and access it.
The next and last blog post in this series will focus on the user experience and how customer behavior is driving this. To revisit the first two blog posts of this series, click on the links below:
To ensure you don't miss out on this series, be sure to subscribe to the SE Blog by clicking on the button below.