Have you decided to relocate some or all of your organization's infrastructure to a cloud services provider (CSP) such as Microsoft, Google, or Amazon? If so, the next step is to consider who will serve as your cloud migration partner. The right consultant can get you to the cloud securely and cost-effectively while enhancing performance. But ... not all cloud migration partners are created equal.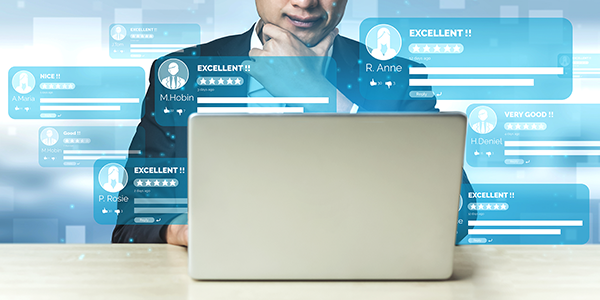 Moving your company infrastructure and applications to the cloud can be a complex process. Often, businesses find they lack the experience and in-house resources needed for the outcome they desire. To overcome this skills gap, companies can seek out the expertise of a reliable cloud migration partner to help securely and efficiently migrate to a well-designed cloud environment.
During your search for a cloud migration partner, you may find that some consultants will provide an array of managed IT services, better known as Managed Services Partners (MSP). Finding an MSP with cloud migration expertise can not only provide a safe cloud transition but can also provide the additional benefit of ongoing cloud services to manage and protect your business in the cloud.
Qualifications of a Qualified Cloud Migration Partner
It is critical to have your initial cloud migration project properly evaluated and configured to meet your unique business needs and industry standards for security and compliance. A quality cloud migration partner will work with you to guide you through this process and keep your data secure.
Take time to find a trusted partner to ensure your cloud migration is done right the first time and maximize your cloud investment for small and mid-size cloud solutions.
Below are some recommended focus areas to investigate. Your organization may have some specific requirements; however, the competencies listed here are industry agnostic.
Business Health and Processes
Check to see if the MSP has a

yearly SOC 2

audit completed, as not all do. This document provides insight into the effectiveness of their internal controls and trust in their ability to properly handle sensitive data and processes.

It is prudent to check that appropriate insurance coverage and healthy bottom line financials are maintained by a prospective managed services partner.

The MSP should demonstrate a high level of

knowledge about your industry

to make proper recommendations.
Technical Support
Thoroughly review the

service level agreements (SLAs)

and if they accommodate your specific needs around response times, resolution times, support hours, and more.

When looking at ongoing support, consumption reporting for

cloud data usage

and controls for monitoring and tracking services should be available.
Migration and Security Processes
Governance and Security Practices
Attaining Top-Level Partnerships
Moving your business to the cloud is a complicated process, and why it is essential to seek out an MSP with intimate knowledge of your selected CSP platform. Partners who comply with and maintain

top-level recognition

are held to rigorous standards to demonstrate their expertise and adhere to industry best practices.
A strategic move to the cloud is an operational business decision with financial implications. Ensuring your data is secured and optimized for cost and performance can be achieved by partnering with an experienced and trusted MSP. At Systems Engineering, we have the proven experience and expertise to get you to the cloud securely and cost-effectively. Our added service excellence attained through tenured Gold Microsoft Partnership and Premier Support for Partners agreements extends our capabilities. It makes us the right choice to take on the most challenging and advanced cloud environments.
If you are looking to transition your company to the cloud, but don't have the necessary migration capabilities in-house, contact Systems Engineering and let us securely and successfully migrate you to the cloud.
---
Connect with us at info@systemsengineering.com or call 888.624.6737. Customers, please get in touch with your Systems Engineering Account Manager.