Whether you have a dedicated IT team on staff who needs to be more innovation-focused or your business is ready for a more mature IT services provider who is security-focused, it is important to ask the right questions when selecting an IT partner. Doing your homework on a Managed Service Provider, or MSP, before hiring them is as important as choosing a reputable accountant or lawyer who will best serve your needs and add strategic value to your organization.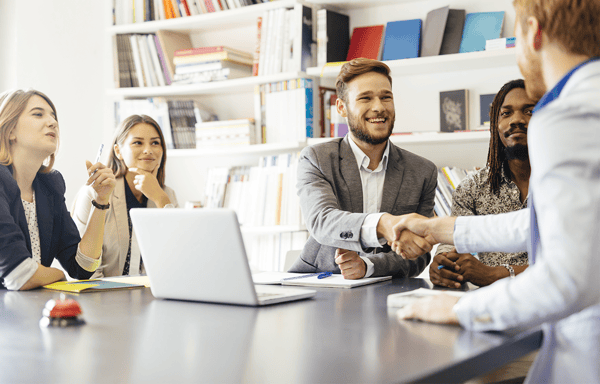 With that in mind, here are seven (7) great questions we have been asked and that you should pose to any IT services company at the top of your consideration list.
1. ASK THE MANAGED SERVICE PROVIDER'S CURRENT CUSTOMERS HOW THINGS ARE GOING.
A current customer is the best place to begin as they are in the midst of the relationship. Ask them to rate the service and responsiveness of the business representatives and engineers they're working with:
How satisfied are they?
Are the solutions they've chosen the right ones for the organization?
If anything isn't working, how is the MSP responding?
If you don't know anyone who currently works with the company, ask the MSP to recommend a current customer you can talk with. In addition, seek out their website and look for customer testimonials and case studies.
2. HOW DOES THE MSP SUPPORT NEW PRODUCTS AND MAINTAIN VENDOR RELATIONSHIPS?
A key component for any MSP is their commitment to the products and solutions they sell as well as the vendors they partner with.
If you are going to make an investment based on your IT service partner's recommendations, make sure they are making the same investment by utilizing a portfolio of high-integrity partners and providers to meet a wide range of business needs.
Knowing the MSP is able to invest in product training and maintaining critical certifications is something your organization can use to its advantage.
3. WHAT IS THE LEVEL OF KNOWLEDGE AND RESPONSIVENESS OF THE MANAGED SERVICE PROVIDER'S HELP DESK SUPPORT?
If your company is interested in Help Desk services, understand how the potential MSP will triage incoming calls: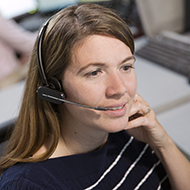 Are tickets priority-based?

Are tickets managed on a 'first come, first serve' basis?

How quickly does the Help Desk respond to calls?

What are thei

r customer satisfaction rates

?

Is the Help Desk based locally with service representatives?
Understand that when your employees have IT issues, immediate responsiveness from competent and knowledgeable representatives impacts business productivity. Understand if the Help Desk offers friendly, patient support and cares about each and every interaction.
4. HOW RELIABLY DOES THE MSP RESPOND TO BUSINESS DISRUPTION OR SECURITY EVENTS?
When your business experiences a disruption or worse, a data breach, how would the potential MSP respond? Do they have solutions in place to:
When your business' reputation is at stake, and your own customers are affected, you must trust your MSP partner will engage immediately and that they will handle any critical cyber situation should it arise.
5. DOES THE MSP CONDUCT REGULAR EXECUTIVE BUSINESS REVIEWS?
Executive Business Review sometimes referred to as a Quarterly Business Review (QBR), is a macro-level strategic conversation about the direction of your business and its supporting technology. The meeting brings the appropriate players to the table to ensure IT alignment with your company goals. This review should always include your executive team and depending on your needs, technology subject matter experts, security and compliance specialists, and other knowledgeable stakeholders. As your trusted IT advisor, your MSP should not only support your current business initiatives but also help move your organization to a deeper level of operational maturity.
After a quality EBR, you can expect better visibility into your IT costs and the state of your network, and its resources. You also gain insight into how well your IT aligns with your business goals and industry best practices.
6. IS THE MANAGED SERVICE PROVIDER SELLING FROM A SCRIPT OR OFFERING SOLUTIONS BASED ON YOUR BUSINESS NEEDS?
There's a lot to be said about an MSP who understands your business and its goal to ensure the technologies they recommend result in the business outcomes you desire. You want a partner who can move your business forward not hold it back with outdated products, services, support, and processes. For example:
Does the MSP conduct thorough

assessments

to identify potential technology and security gaps within your business and have the ability to remediate vulnerabilities?

If you're a compliance-based company, do they understand HIPAA, GLBA, PCI, CMMC, or other regulatory requirements?
Experienced Managed Service Providers know every business is different and are capable of addressing the unique needs of their clients.
7. IS THE MSP COMMITTED TO PERFORMING AN ANNUAL SOC 2 EXAMINATION?
This is perhaps the most important question to ask a potential IT services partner. SOC 2 is a series of accounting principles that assesses the internal processes service providers put in place to protect the information assets of their clients. Set by the American Institute of CPAs (AICPA), organizations are measured against Trust Service Criteria focusing on security, availability, processing integrity, confidentiality, and privacy. If the MSP you're evaluating is committed to an annual SOC 2 examination, you can be confident the organization can be trusted to securely manage your critical data and assets.
These seven (7) questions can help you identify which Managed Service Provider is the right partner for your business. If you get the answers you are looking for, it can set you up for a successful relationship from the start.
---
For over 35 years, Systems Engineering has successfully navigated the evolving technology landscape providing small to medium-sized with rightsized IT services that enables them to move their businesses forward securely. Learn how Systems Engineering can do the same for your business.