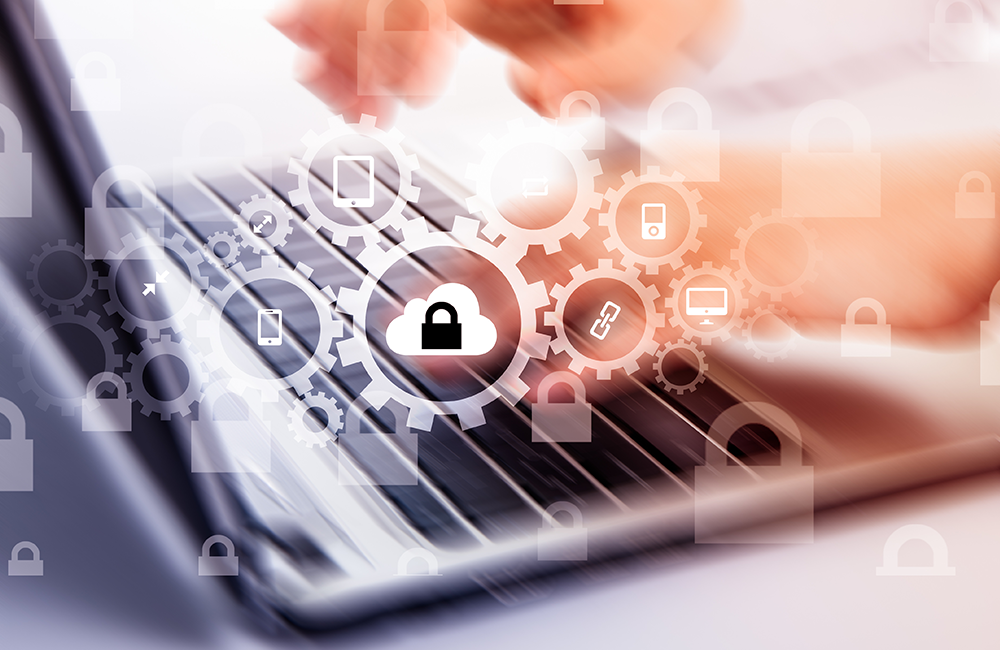 Every year, Cyber Monday brings us incredible deals and discounts; however, it's also the time of year when cybercriminals increase their efforts to steal our money and confidential information. To stay safe while shopping online, keep the following cybersafety tips in mind.
Identify Fraudulent Websites
While choosing to do your shopping online, one of the first things is to ensure the website you're clicking on is legit. To understand if it's not, look for these signs:
Fraudulent websites will use brands you are familiar with and often shop, such as Amazon, Walmart, Best Buy, etc.). However, the brand name will be misspelled or use an additional word (ex. Amaz0n.com instead of Amazon.com).

From login to product selection to payment, ensure all web pages are secure. Secure websites have an SSL (Secure Socket Layer) certificate. You can identify this by looking at the website address. Does it have an HTTPS: vs. HTTP?

Be Aware: the more sophisticated cybercriminals will use an SSL cert on their fraudulent websites - do not merely trust a website because the URL contains HTTPS. If the site if unfamiliar, do some research on the website and company.
Recognize Fake Emails
On Cyber Monday, your Inbox will be overloaded with offers from various online retailers offering incredible sales and discounts. It's also a time when the cybercriminals take advantage of your generosity and ramp up their efforts. They will try to manipulate your emotions and pull at your heartstrings. From Charities to Dream Travel Offers to Letters from Santa, the cybercriminals will do whatever they can to separate you from your money.
Before clicking on any link within an email, verify the following:
Look for spelling errors. Many times, a fraudulent email is plagued with misspellings not only in the website address but also throughout the email itself.

Ensure you recognize the 'from' address and that it matches the website domain URL.

Do not trust links sent to you in an email or found in an online ad. If you feel uneasy about the email or the offer sounds too good to be true, go directly to the seller's website.
Use a Credit Card vs. a Debit Card
Instead of using your debit card that links directly to your bank account, use a credit card. Although nobody likes to carry a credit card balance, it's essential to protect your bank account. By using your credit card, you can freeze your credit line and dispute any fraudulent charges while protecting the money in your bank account.
Make Purchases on Secure Networks
To take advantage of "Cyber Monday" deals, there's one last rule of thumb to follow to protect your information. When ordering gifts online, ensure you are not doing so over public WiFi. Public WiFi is fine for browsing but it's not secure enough for buying. It's typically not encrypted and therefore the information you send can be accessed by others. It's best to save the item you want to purchase to your cart and wait until you are connected to a secure network.
Happy Online Shopping!
Play it safe and keep these cybersafety tips in mind while taking advantage of great deals and bargains this holiday season.
For more information on how to avoid sensitive information from being stolen, email Systems Engineering at info@systemsengineering.com or call 888.624.6737.