Assuming you have your network security basics in place, there are a few cybersecurity solutions that are relatively inexpensive that many businesses have yet to include in their cybersecurity war chest. These tools help you stay ahead of the cyber criminals and provide additional protection to reduce your business' chance of a breach. If you do nothing else with your cybersecurity strategy in 2019, be sure to put these security safeguards in your budgets this fall as they will provide tremendous value for the investment:
Security Awareness Training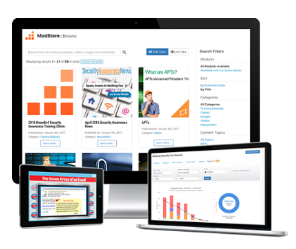 According to the 2017 Cybercrime Report by the Herjavec Group, the human attack surface (exploitable security holes or gaps created by humans within your environment) will reach 6 billion people by 2022. Furthermore, Ponemon states that the most prevalent attacks against smaller businesses are phishing/social engineering and web-based. The strongest defense against these attacks is a well-educated, cautious staff. Security Awareness Training is a very effective tool for reducing your chances of a breach and is surprisingly affordable when combined with ongoing social engineering and phishing tests.
Multi-Factor Authentication (MFA)
As our data becomes easier for employees to access via the cloud, it also becomes easier for the wrong people to discover it. You must confirm that the users requesting access to your data and applications are who they say they are. MFA is a second form of identification in addition to username and password.

One solution growing in popularity is Microsoft Azure MFA. It's enabling businesses to safeguard access to their data and applications by replacing traditional key chain tokens, offering end-users the ability to authenticate in several different ways including mobile apps, text messages, or phone calls. It also provides additional security by requiring a second form of authentication and delivers strong security via a range of easy-to-use authentication methods.
Single Sign-On (SSO)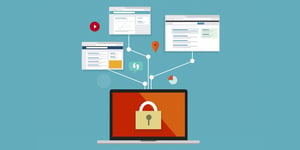 How many online accounts do you use for business? Does each one have a strong, unique password that is hard to guess? SSO configures thousands of web-based login accounts. These apps essentially outsource the authentication to Microsoft Azure Active Directory Premium, which current Office 365 users can easily add to their subscriptions.This is a rare opportunity to make your end-users' day easier while ratcheting up security. Your third-party apps will now be secured in the same way as your corporate accounts, including MFA.
SSO also comes in handy if an employee leaves the company or switches positions. Their access can be completely removed, or their rights can be adjusted to have access to information that is relevant to their role.
So, if your business is looking to employ some new cybersecurity tools that will strengthen your cybersecurity stance and make it more difficult for hackers to breach your business, Security Awareness Training, MFA, and SSO are worth the investment.
At Systems Engineering, our Account Managers help clients in multiple vertical markets select effective cybersecurity tools that align with their cybersecurity strategies and keep their businesses safe. If you're a current client and would like to learn more about the cybersecurity solutions mentioned in this article, please contact your SE Account Manager.
If you are not a current client of Systems Engineering, set up a discussion with us by clicking here.