At Systems Engineering, employees are our number 1 resource. Our success depends on our dedicated and skilled staff who share our values and contribute to our vision. SE Spotlight gives a brief but revealing look at one of our valuable members.
Name: Jacob Haugh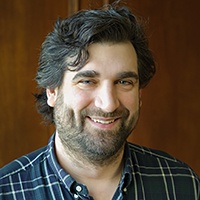 Department: Network Solutions / Core Engineering
Title: Senior Network Engineer

SE: How long have you been at Systems Engineering?
Jacob: 5½ years.
SE: What are your key responsibilities as a member of the Engineering team?
Jacob: My clients look to me as the principal IT resource for their company. On each engagement, I work to provide them with the best customer experience possible. Everything else that I do is directly related to that goal/responsibility.
Some of my responsibilities include:
Communicate regularly with the SE account team members regarding project status', client issues and news.
Collaborate with our engineering team to bounce ideas off each other, share knowledge and help research issues.
Install and troubleshoot Windows Servers, Exchange, VMware, Websense and Citrix systems.
As a member of the Technical Steering Committee, I get to help shape the standards and select the products that Systems Engineering uses daily.
Mentor junior team members
SE: You are certainly busy. Can you describe one of your typical days for us?
Jacob: I don't often have typical days and that's what is both challenging and rewarding about working at Systems Engineering. However, most Monday and Friday afternoons I like to dedicate to client visits. During other days of the week, I find myself working on a myriad of tasks. Some days, I might be working a scheduled project that could last several weeks. Other days, I may be on break/fix shifts for a morning or other scheduled client engagements. From time to time, I willwork after hours. This usually involves patching or system upgrades, tasks that we try to avoid doing during the week to keep from disrupting our clients' workflow.
Even though my schedule is full, I like to constantly stay in contact with clients, in person, over the phone and/or through e-mail to keep up-to-date with what is happening with them and their site.
SE: What do you hope to accomplish by the end of your day?
Jacob: Simple: identify and solve the client's problem quickly and efficiently while providing the best customer experience possible.
SE: What do you do when you are not at work?
Jacob: One of the big reasons our family moved to Maine is for its outdoor opportunities! I enjoy camping, mountain biking and hiking with my family in the spring, summer and fall. In the winter, we love to ski and ice skate. Finally, I am having a great time playing on the SE Soccer Team.