For the tenth year in a row, Systems Engineering has been honored as one of Maine's Best Places to Work. This ongoing recognition is a testament to our unwavering dedication to fostering a remarkable employee experience and cultivating our 100% employee-owned culture. With a team of 188 passionate employee owners, we deeply value the success of our colleagues, clients, and the communities we serve.
Being recognized as one of Maine's Best Places to Work signifies our commitment to fostering meaningful partnerships with our employee owners and is evident in our daily operations. At Systems Engineering, being an employee owner is more than just a title - it's an opportunity to make a lasting impact through innovation and collaboration, provide valuable feedback on strategic direction and process improvement, and take ownership of one's work and success within the organization.
We are proud and humbled to be recognized as one of Maine's Best Places to Work for the tenth consecutive year. This designation exhibits our commitment to nurturing the employee experience and stewarding the Systems Engineering 100% employee-owned culture.
Jen Hughes Director of People & Culture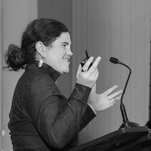 At Systems Engineering, we prioritize the growth and well-being of our employee owners throughout their entire career journey. We go the extra mile by providing competitive compensation and comprehensive benefits packages, investing in ongoing education and development, and offering opportunities for upward career mobility. What truly sets us apart is our commitment to community impact programs, such as paid volunteer time, and our dedicated employee-owner-led Community Impact Team. These initiatives empower our employee owners to unleash their full potential in the workplace, creating a fulfilling and rewarding environment where everyone can thrive.
---

(…) everyone here has a voice that is always listened to.
- Anonymous, Systems Engineering Employee Owner

---
The level of care and attention we dedicate to the employee-owner experience is not only vital to our company culture but also crucial in delivering exceptional IT productivity and security solutions to our clients.


Our outstanding employee retention rate and above-average tenure demonstrate the high satisfaction levels among our employee-owners, far surpassing industry norms. With a diverse and multigenerational workforce, we foster mentorship opportunities between experienced and new employees, creating an environment where knowledge is shared and relationships are built. This exchange of institutional knowledge and the development of long-term relationships yields positive outcomes for our clients and ensures stability within our employee stock ownership plan (ESOP), supporting our succession planning efforts.
---

"Employees at every level are recognized as an important contributor to the success of the company. Working here really does feel like a team effort. There's a good sense of community and cohesiveness. Giving back to the community is also promoted very well."
- Anonymous, Systems Engineering Employee Owner

---
We are also thrilled to have recently been awarded one of the "2023 Best HR Teams in America" from the Best Companies Group. This recognition showcases the maturity and effectiveness of our people, culture, and HR functions. With the establishment of our Office of People & Culture in September 2022, we understood the importance of building a strong, innovative, adaptable, and technology-driven Human Resources department to excel in the evolving landscape of modern work.
To reach our desired objectives, we made it a top priority to achieve operational excellence, foster automation, and innovation, and seamlessly integrate technology-driven tools to enhance the overall experience for our valued employee owners. As part of this journey, we:
Transitioned to a modern and user-friendly human resources information system (HRIS). This upgrade allowed employees to easily request time off, manage compensation, track performance, and enroll in benefits through a self-service portal.
Revamped our new hire onboarding process to align with our hybrid work model. This included a combination of on-site orientations, in-person and remote mentorship, and self-paced training modules.
Leveraged Microsoft 365 tools such as Bookings, Outlook, and Power BI to create timely and helpful support resources for our valued employee-owners.
At Systems Engineering, we are dedicated to creating supportive, innovative, and fulfilling environments for our employee owners and the communities we serve. It's not just a goal; it's our way of life. We take great pride in the milestones we have achieved and remain committed to our mission of delivering operational excellence, making meaningful contributions to our community, providing an exceptional employee-owner experience, and offering top-tier IT productivity and security solutions to our valued clients. We sincerely appreciate your involvement in our journey and eagerly anticipate many more years of shared success.
About Systems Engineering
Founded in 1988, Systems Engineering is an employee-owned, SOC 2, Type 2-certified IT strategy and managed technology services provider dedicated to providing clients with secure technology solutions that enable productivity. The company serves clients nationwide from its offices in Portland & New Gloucester, Maine, and Manchester, New Hampshire. Systems Engineering's team of 188+ professionals provides end-to-end planning and implementation services, including a full complement of managed IT, cybersecurity, and cloud services. The New England-based team of network engineers, managed security professionals, project managers, data management experts, and account managers are available 24×7, 365 days per year. Systems Engineering serves clients in professional services, banking and financial services, manufacturing, construction, education, healthcare, technology, and the nonprofit sector. Please visit systemsengineering.com for more information.