PORTLAND, MAINE, November 16, 2022 — Systems Engineering, Inc. announced Jen Hughes has been appointed Director, People & Culture. Hughes joins the company's leadership team assuming responsibility for the organization's human resources function and employee-owner success.
The Office of People & Culture is a newly formed department within Systems Engineering, focusing on all aspects of the employee experience and embedding a culture of employee ownership across the entirety of the organization.
Systems Engineering has a proven track record of delivering innovative solutions to drive outcomes for customers. Through this office, they bring an innovative approach to the people, culture, and human resources function with an elevated focus on career growth, support, high performance, diversity, and employee ownership.

"Systems Engineering is 100% employee-owned and has over 180 passionate owners who are committed to the long-term success of our organization. The mission of the Office of People & Culture is to further enhance the link between employees and business outcomes in a way that will materially distinguish the employee-ownership and customer experiences," stated Matt McGrath, Systems Engineering's President & CEO.
Jen Hughes joined Systems Engineering in 2020 as the organization's Employee Success Manager after moving back to Maine, where she was born and raised. Hughes received her Bachelor of Arts in Outdoor Recreation with a concentration in Experiential Education & Leadership, holds a minor in Business Administration from Western Colorado University, and a certificate in Nonprofit Management from the University of Washington.
Prior to joining Systems Engineering, Jen served as the Director of Programs for a Seattle-based nonprofit focusing on microeconomic development & local microfinance. She brings Systems Engineering a decade of experience in people leadership, organizational development, employee engagement, and workplace culture initiatives, such as learning & training, Diversity, Equity, Inclusion, & Belonging (DEIB) strategy, community impact, and workforce development.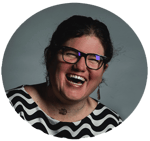 "The creation of the Office of People & Culture showcases our investment in our employee-owners and our culture. We're committed to building and maintaining a mutually beneficial partnership with our employees, creating career pathways, unique learning opportunities, and increasing technical and professional skill sets to meet the needs of the customer. Systems Engineering is rooted in employee ownership and shared equity that amplifies our ability to deliver on our promises—hire the best and brightest talent, be a workplace of choice, grow collectively, innovate, trust, and be accountable to each other," Hughes said.
The employee-owners are Systems Engineering's most valuable corporate assets and have collectively made Systems Engineering a Best Places to Work Company in Maine for nine consecutive years. Dedicating resources to deepen their focus on people is a strategic investment in the company's future.
Matt McGrath | President & CEO
Mark Benton | Director, Product Management
Eric Tennyson | Director, Finance & Administration
Victoria Reed | Director, Project Management Organization
David Stephenson | Director, Engineering
Erik Thomas | Director, Advisory Services
Jen Hughes| Director, People & Culture
About Systems Engineering
Systems Engineering is a 100% employee-owned security-focused IT strategy and managed services provider dedicated to enabling the exceptional in clients nationwide with offices in Portland, Maine, and Manchester, New Hampshire. Systems Engineering routinely undergoes a SOC 2 audit, ensuring the organization meets the standards dictated by the Trust Service Principles (Security, Availability, Processing Integrity, Confidentiality, and Privacy). As a result of successfully completing yearly SOC 2 audits, Systems Engineering clients are assured that policies and procedures are consistently followed. System Engineering's team of 150+ network engineers, managed security professionals, project managers, data management experts, and account managers are available 24×7, 365 days per year to meet the needs of our clients. From network design and installation to a full complement of managed IT, IT security, and cloud services, we provide IT solutions that enable organizations to reach their full potential – and enable the exceptional.