I am pleased to announce the recent promotions of two of our most influential employee-owners to our senior leadership team. These individuals have been an integral part of our company and culture since the day they arrived. They have repeatedly demonstrated what it means to be a good leader and a valued partner.
Please help me congratulate my colleagues, Victoria Reed and David Stephenson, on their well-deserved promotions.
Victoria Reed has been promoted to Director, Project Management Organization.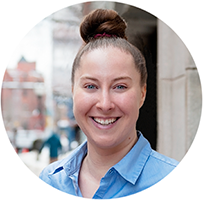 Victoria Reed joined Systems Engineering in 2012. Reed has held several roles throughout the organization, finding recent success as Manager of both the Project Management Organization (PMO) and Customer Service teams previously reporting to Engineering. With this promotion, Reed will now lead her own department.
"I am excited to continue enabling Systems Engineering to be the highest value partner we can be to our clients and employees. Moving the PMO and Customer Service teams to a focus umbrella is a symbol of our continued operational maturity and commitment to the people that make Systems Engineering exceptional." - Victoria Reed
---
David Stephenson has been promoted to Director, Engineering.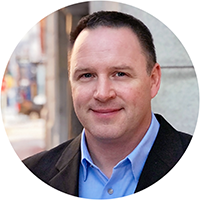 David Stephenson joined Systems Engineering in 2008. Over the years, Stephenson has successfully provided leadership and technical guidance, maintaining several roles throughout the organization. In his recent position as Senior Engineering Manager, he was instrumental in the development and growth of Systems Engineering's managed services organization. Now, both the managed services and engineering teams report to Stephenson.
"We have a phenomenal team of IT professionals and I plan to empower and support my teams to provide great outcomes for our clients, employees, and communities." - David Stephenson
---
As an organization, we focus on delivering an experience that is unique to us as an IT service provider and as an employer. We want to be a force for good, and we exercise that by giving our employees and clients an experience that is exceptional in its caliber and consistency. With Victoria Reed and David Stephenson's appointments to the senior leadership team, we will continue to build our talent in the areas of security, mobility, collaboration, compliance, and cloud consulting—investing in the expertise that helps our clients move their businesses forward.
Matt McGrath - President and CEO
Todd Molloy - Director, Sales and Marketing
Mark Benton - Director, Product Management
Eric Tennyson - Director, Finance and Administration
Victoria Reed - Director, Project Management Organization
David Stephenson - Director, Engineering