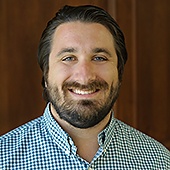 Before defining Managed Services, let's have a little history lesson, shall we? In the dark ages (10 years ago), most IT providers operated like the repair department of your local car dealership - if the car broke down, you brought it to the local mechanic to fix. While the dealership would have loved for you to come in for regular services, most of us would get the oil change and then hope the clicking noise would go away on its own. Herein lies the problem. Waiting for something to break means downtime for your network and, more importantly, downtime for your business. No matter which way you look at IT, downtime doesn't work for anyone.
Regardless of the business or industry, everyone needs their network to run smoothly while not experiencing downtime, right? What if there was a way to align the needs of your business with the capabilities of your IT organization in a way that was mutually beneficial? With a well-crafted Managed Service agreement, this is possible. Embracing Managed Services should go hand-in-hand with adopting a proactive, rather than a reactive, approach to preventing business downtime.
Not All Managed Services Are Created Equal
As I mentioned earlier, the term "Managed Service" can be a bit vague- so I suppose we should define it. On the surface, IT is pretty simple. A Managed Service is an IT solution, delivered as a service and managed by a team of professionals. However, you need to look at your Service Agreement to see what is actually included otherwise, you may still be in the break/fix dark ages and not know it.
A genuine Managed Service Provider (MSP) should be able to deliver almost any technology solution as a service; security, network administration, monitoring, equipment repair, and backup are all examples of technology solutions. A MSP should be able to offer holistic solutions such as an all-in-one network service agreement. All of these services should have a clearly defined Service Level Agreement (SLA) that sets out expectations such as response time, service hours, and equipment covered.
The Managed Service Provider should be demonstrably capable of delivering the promised service(s). There ought to be a team dedicated to the service- hence the word "managed." Does the MSP have the necessary people, processes, and tools in place to deliver on the promises in the SLA?
One Bill to Rule them All
Many businesses are finding that a simple, predictable bill is easier to manage than having to scramble to pay for network events, upgrades, and maintenance. This facet of Managed Services also works well for the MSP because they can count on a steady stream of revenue. Simplified billing usually works better for all parties, but make sure to understand what is covered. Some products are advertised as "Managed Services," but exclude so much as to devalue their benefits.
Systems Engineering recommends the Managed Service model to the old break/fix system, but we urge you to do your homework. There is no one-size-fits-all approach to IT. Your technology partners should be able to find a bundle of services that enable your organization to succeed without interruption.
To understand more about which Managed Services fit your organization best, sign up for a Network Assessment today.
Kevin Beling is an Account Manager with Systems Engineering. He has been with the company for two years and partners with clients to ensure their network is designed to optimize their business environment.