UPDATED JUNE 2020
Is the speed of technological advancements outpacing your ability to protect your organization? Does the need for software updates, network patching, or industry advancements require more attention? There was a time when your 'man-in-a-van' IT contact was able to keep up the pace, but as your organization grows, so does your need for a dynamic IT strategy.
To combat this need, many small and medium-sized businesses (SMBs) turn to managed IT services as part of their technology strategy. When partnering with a reputable managed services partner (MSP), SMBs have access to diverse IT skill sets and can manage evolving risk, all within a predictable cost structure. Below is a brief outline of how an MSP can help you get back to running your business, rather than chasing after technology.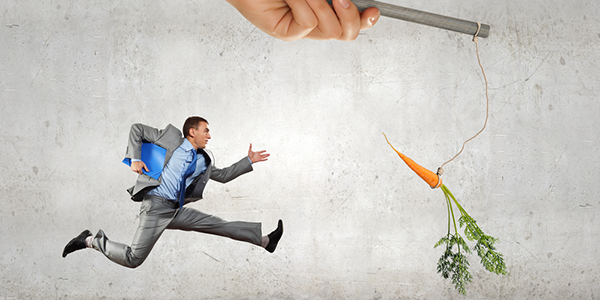 What are managed IT services

?
First, it is good to understand what makes up a managed services relationship. At its core, IT services are delivered by a trusted team of experienced technology professionals. These services help you manage risk while enhancing overall productivity. The types of IT services provided by an MSP span a wide-range of functions. The most well-known services include end-user support, network monitoring, network security, and network administration. Other valuable services available are security training, business data intelligence, and collaboration solutions enablement. Depending on your needs, an MSP can operate as an all-inclusive service, or used to fill gaps where your internal IT may not have the time or expertise.
Evolution of IT Service
It was not so long ago that the concept of information technology was a line item within the company budget. But as technology evolved, so did our common work practices. Server closets replaced filing cabinets, laptops replaced desktops, and Wi-Fi became a must-have for staff and guests. With the technology evolution, many organizations came to view IT as an expensive yet necessary cost of doing business. Upgrading to new operating platforms and new generations of hardware became more frequent, complex, and unpredictable. The speed of advancement was overwhelming for many companies and IT departments. The ability to execute and communicate business value to senior staff was also a challenge. It was evident that providing tangible value around the cost of IT would require strategic planning. In the wake of this technology evolution, the need for a new way of managing technology was clear, and this is how the concept of managed IT services came about.

Fast forward to the present day and another major change. For many businesses, the new and sudden demand to work-from-home with full functionality became a critical need overnight. Those that partnered with an MSP before the pandemic were likely prepared for the change with minimal downtime. Situations like this make it clear that the utility of IT as a core contributor to business value is no longer in question. By partnering with an MSP, you can manage for constant change and mitigate evolving risks to your organization. Plus, you get the expertise you need at a predictable cost.
Breadth and Depth of Expertise
The sheer volume of technology options today, both on-premises and in the cloud, make it impossible to expect a small internal IT team or office manager to keep up with it all. By enlisting an MSP, you can get all the services you need, when you need them. You can also expect to have the breadth and depth of experience needed to assist with many complex and ever-evolving technologies. This gives your internal IT staff the freedom to specialize in specific core business applications, while your MSP manages the rest.
Predictable Cost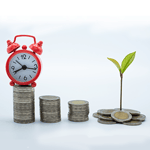 Budgeting is always a major concern related to technology costs. You are only one major data breach or server failure away from a large unplanned capital expense. With a managed service model, you can think of it as an ongoing subscription. Pay for what you need, and your costs grow predictably and incrementally as your business needs grow. This pricing structure makes budgeting easy and minimizes surprises. It enables businesses to make long-term decisions with confidence.
Manage Evolving Risk
Employing managed services mitigates risk on several levels. As mentioned above, the risk of unknown costs become predictable and avoids surprise investments. Also, with an MSP monitoring your network, response times to issues improves. You get proactive prevention of issues that could otherwise result in downtime so you and your staff can get back to work.
From a security risk perspective, an MSP with a sold security practice can ensure you have the latest technologies, properly deployed, and maintained by an experienced team. Also, an MSP can provide bandwidth to manage a surge in end-user issues, like the recent pandemic prompting the need for a company-wide shift to work from home. Additionally, an MSP can provide 24/7 support, rather than business hours coverage alone. This is especially important when your internal IT support is on vacation or if they leave the organization. As we all know, cybercriminals never seem to rest.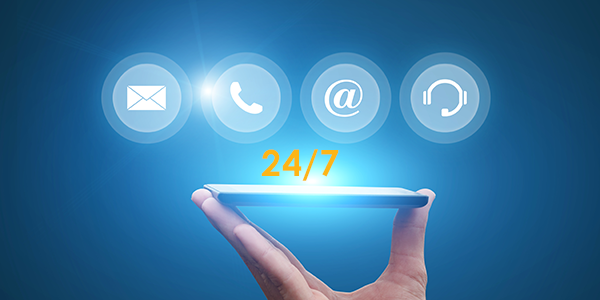 Selecting an MSP
When selecting an MSP, consider the maturity and depth of knowledge within their services organization. How does it operate? What is their driving philosophy? When looking to trust your network with a new partner, be sure to ask the hard questions. A due diligence exercise should include an understanding of how mature the MSP's own security practices are. Do they regularly have their security process audited? It is important to understand the legal obligations of both parties dictated by the service agreement. Knowing where your responsibilities, as well as the MSP's responsibilities lie will ensure both parties have a mutually beneficial and positive experience. The managed services model is often the right model for many organizations, but it pays to do your homework.
If you have additional questions about partnering with an MSP, connect with us at info@systemsengineering.com or 888.624.6737.
---

Kevin Beling
is an Account Manager at Systems Engineering. He is responsible for the relationship with clients and works closely with them to understand their business goals and drivers. He introduces them to technologies that can help them achieve their desired business outcomes while keeping an eye on their security.