Our recent SE Lunch & Learn series titled Windows 10: Enabling Your Move to the Cloud featured Microsoft's Steve Deming and Systems Engineering's (SE's) Adrian Wells. This event gave both speakers a chance to mention the new Windows 10 upgrade benefits for Windows Cloud Subscriptions which had previously been announced by Microsoft on January 19 of this year.
So what does this mean? Up until recently the options for purchasing Microsoft Cloud services were either by credit card on a month-to-month basis or through volume licensing on an annual basis. While both of these options are still available, they have their limitations. Using a credit card could mean losing access to your applications and data if the card expires or hits its credit limit. With volume licensing, it can be difficult to add or remove users as your business needs change (fortunately for Systems Engineering customers, we stay on top of the volume licensing on their behalf).
Microsoft Cloud Service Provider (CSP) licensing addresses the limitations of both credit card payments and annual volume license purchases while at the same time adding a number of benefits:
Monthly billing based on actual usage (this is also referred to as consumption billing).
Because the subscription is paid for each month, there is no guessing as to when it expires.
The inventory of all Microsoft cloud licensing is always available through the Microsoft Office 365 or Azure portals.
It allows easy access to Microsoft products such as a Windows 10 Enterprise upgrade.
Support is provided directly by your CSP partner (SE clients receive support via the SE Help Desk or via our engineers).
Systems Engineering is a Tier 1 Microsoft CSP partner who can provide your CSP licensing, or help you to transition as your existing licensing expires. SE is a member of Microsoft's Advanced Support program and if one of our skilled engineers can't solve an Office 365 or Azure problem for you, we have direct access to Microsoft's resources to escalate issues as needed.
Here at SE, we have invested heavily in our Microsoft relationship and skills. Before you pick an IT partner to deploy Office 365, Azure or CSP billing, make sure they have what we call "Cloud Courage" to get IT right the first time while at the same time providing ongoing support.
If you have questions about the Microsoft Windows upgrade benefit and would like to speak to a Systems Engineering representative, call 888.624.6737 or email info@syseng.com.
---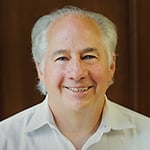 Mark Benton, Product Manager for Systems Engineering, has been with Systems Engineering for over six years. Mark brings over 30 years of experience working with and managing technology. Prior to joining SE, Mark had roles such as CIO, COO, and built a software-as-a-service "SaaS" organization.