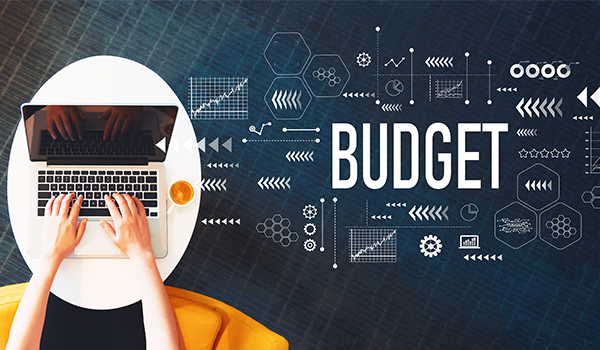 Technology permeates every aspect of a business, which means optimizing your IT investments should be a top priority. This can be done through strategic IT budgeting and planning. However, the technology landscape is evolving at such a rapid rate; IT leaders must sort through a myriad of technologies and prioritize those that will drive the most value for their organizations.
2020 Technology Investment Priorities
At Systems Engineering, we have begun the financial conversation with our clients. Each year, we support them through their budgeting process, identifying technology priorities they should carefully consider in the coming year. Across our clients and industries, the following are 2020 technology investments we recommend due to the tremendous business advantages they offer:
>>

Securing Your End-Users' Identity and Protecting Your Data
For the last several years, we have been moving more and more workloads to the cloud. Reputable cloud-providers are doing a great job of securing their cloud infrastructures, a.k.a. "the back door." The question is, "How are you securing your front door?"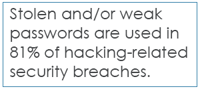 Many businesses are beginning to utilize identity-driven security which has made great strides in managing and protecting end-user identities. This method ensures that end-users, devices, apps, etc. accessing your network have the right credentials and are appropriately utilizing your company's data.
In 2020, invest in identity-driven security features such as Multi-Factor Authentication, Single Sign-On, Conditional Access, Data Loss Prevention, and Mobile Application Management. These tools significantly improve your security stance and provide tremendous value for the investment.
>>

Cloud Storage and Collaboration
If your organization is using the Microsoft cloud only for email and desktop software licensing, you are missing out on a world of efficiency-driving opportunities. Microsoft has really hit the ball out of the park with its SharePoint Online, OneDrive for Business, and Teams platforms, to name just a few. Cisco has also made tremendous advances into integrating content collaboration into your communications tools, bringing together your conference rooms with your PC users in a way not previously possible.
At Systems Engineering, our team is seeing significant benefits and time savings from real-time document collaboration. OneDrive Files-on-Demand is providing an intuitive experience for secure access to files stored in the cloud without the need for cumbersome remote access software.
>>

Carrier Services and SD-WAN
Every organization has carrier services, whether it's Internet and dial tone, or you are managing a thirty-site Wide Area Network (WAN). As organizations connect to more applications in the cloud, they are beginning to find their current network design lacking in the performance and security needed.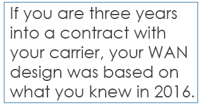 SD-WAN, or software-designed WAN, is a hot topic. It holds value for any business who is connecting to applications in the cloud. The value pitch is in connecting your office(s) to your applications and data in a way that provides redundancy and can match or exceed the performance of expensive traditional point-to-point services.
For some, SD-WAN can be achieved using on-premises devices such as firewalls and routers, which keeps you in full control of your data. Most carriers are offering SD-WAN managed services, sacrificing some control for organizations.
However, before going too deeply down the rabbit hole of redesigning your network, it's imperative to design for where you are today and where you are headed. If you are three years into a contract with your carrier, your WAN design was based on what you knew in 2016. Don't merely invest in bigger/better/faster if you plan to reduce or eliminate on-premises servers in the coming years⁠—these decisions affect how you use your network.
>>

Important Microsoft End-of-Life/Support Dates
By now, we should all be aware of January 14, 2020, which is the end-of-support date for Microsoft Windows 7, Server 2008, and Exchange 2010. If you have not migrated away from these platforms yet, this should be your top priority NOW. The further past the extended support end date, the higher the security and productivity risk is to your data.
In 2020, Office 2010 will reach its Extended Support End Date on October 13. As so many of us are now using Microsoft Office 365 for email and much more, this end-of-extended-support date makes it an excellent time to look at the advantages Microsoft's as-a-Service subscription model can bring. This model not only allows businesses to achieve more predictable budgeting; it also keeps your organization current with the latest feature enhancements and security updates.
Budgeting Assistance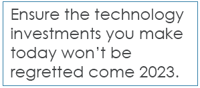 Your IT budget should be born out of your long-term IT strategy and roadmap. At Systems Engineering, our Account Managers work closely with clients to develop their long-term roadmaps which align with their organization's business goals. We generally create IT budgets that support a business' three to five-year outlook⁠—this ensures the technology investments you make today won't be regretted come 2023.
If you are looking for IT budget assistance, get in touch with us at 888.624.6737 or info@systemsengineering.com.
---

Brad Sprague is the leader of Systems Engineering's Account Managers. For over 16 years, he has worked closely with clients to develop their strategic plans, multi-year budgets, and IT support plans.
"Systems Engineering Account Managers are responsible for the relationships with our clients. We gain a deep understanding of how each does business and help them create a unique competitive advantage using technology."