For years now, multi-factor authentication (MFA) has been at the top of the cybersecurity best practices list. MFA has proven to curb data breaches due to compromised credentials (usernames and passwords), and according to Microsoft, 99.9% of cyber-attacks on company accounts are preventable with properly deployed MFA. This is a statistic no business leader can afford to ignore.
Why is MFA so important?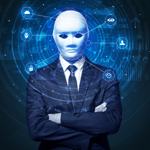 It's not uncommon to read headlines like, "ABC Company Credentials Found on the Dark Web", or "Hackers Stole One Million Passwords." The sobering fact is that it's a routine practice for cybercriminals to use stolen usernames and passwords to penetrate a network. With MFA becoming so much more accessible these days, enabling it for cloud security is an easy decision you can make to protect your company data, reducing your overall cybersecurity risk.
Here is a list of critical reasons MFA is a cybersecurity best practice, and why your business needs to enable it now:
1. Uses multiple authentication factors to prove a user's identity. Typically, your user ID and password are the first set of factors. A token, such as your smartphone, can be the second factor. These factors are always required before accessing your apps and files. In addition, biometrics has also become a common option for verification.
The three categories of identity are:
Something you

KNOW

(username and password)

Something you HAVE

(token or smartphone), and

Something you ARE

(thumbprint, voice, or face ID).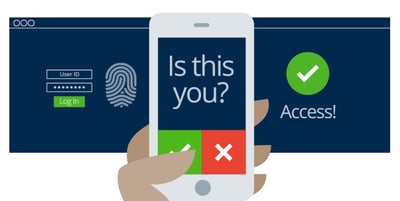 This identity layering bolsters your cloud security and
makes it incredibly hard for cybercriminals to breach your network (learn how MFA works).
2. Your business is only as secure as its weakest password. Threat actors will attempt to gain unauthorized access to a single user account through a brute-force attack. This is a practice where cybercriminals attempt to guess a user password through trial and error using powerful software, all too often they get it right. With MFA enabled, the cybercriminal would be stopped right there, as they would not have an additional factor to complete the authentication.


3. Cybercriminals target privileged access accounts. Enabling MFA gives peace of mind that IF your CEO's credentials are compromised, only he or she has the required second factor in their possession. The C-suite is often the target of attacks and should be among the first to adopt MFA and then champion its adoption throughout the entire organization, starting with finance, human resources, and IT professionals' teams.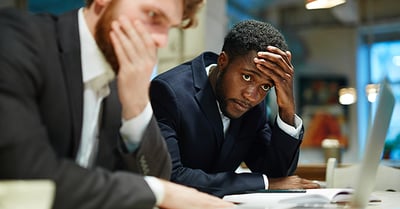 4. Combat password fatigue to increase cloud security. No one wants to remember one more password. In fact, 99% of employees reuse passwords across their business and personal accounts. MFA, coupled with Single Sign-On (SSO), can help increase cloud security, no matter where employees are. Together, the powerful MFA and SSO combination allow remote and traditional employees to seamlessly and securely connect to different corporate apps.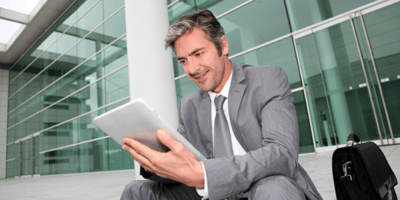 Your workforce can access the company network from any location while giving you the confidence that MFA is only letting in authorized end-users. Also, with SSO, if an employee leaves the company, an organization can quickly remove access to all business apps in one place.
5. Comply with data regulators' authentication process. Before accessing data, organizations subject to regulatory compliance standards like HIPAA, GLBA, PCI, etc., must comply with their security regulations. Each of the different standards may not specifically call out MFA, but it is a good way to comply with their security password requirements.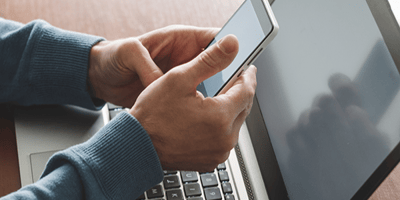 6. And finally, it's inexpensive. Of all the cloud security tools out there, this one solution provides the best security bang for your buck. Enabling MFA within your organization is a low-cost, highly-effective cloud security defense measure to stop cybercriminals before they start.
If it isn't in place already, your organization should rush to deploy MFA to obtain the cloud security advantages no business can ignore.
---
Multi-Factor Authentication Guide
Access our easy-to-follow guide to learn how MFA works and how it helps to stop password-based attacks before they stop you.
---
For information on Multi-Factor Authentication and other effective cloud security solutions, connect with us at info@systemsengineering.com or call 888.624.6737. Customers, please reach out to your Account Manager.
---

Mark Benton is the Director of Product Management at Systems Engineering with 30+ years of experience in Information Technology. Mark is responsible for overseeing the onboarding of new products and services for Systems Engineering and its customers.