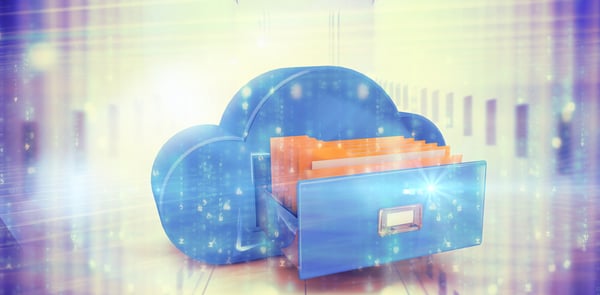 Over the past several years, the demand for cloud infrastructure services has quickly grown with recent revenues reaching well over $23.6 billion, up 93% from the previous year. Recognizing this, Microsoft has made massive investments in data centers all around the world to become the leader in the global public cloud services market, along with having the most comprehensive set of compliance offerings of any cloud service provider.
Microsoft Azure, offering on-demand compute and storage, is Microsoft's answer to public cloud computing—also known as Infrastructure-as-a-Service (IaaS). Small- to medium-sized businesses (SMBs) have begun paying attention to Microsoft's public cloud service offering for its security, compliance, affordability, and scale-able features.
Small- to medium-sized businesses that are looking to leverage the cloud as part of their business strategy are making the decision to move to Azure for a variety of reasons. Some are motivated to move their networks into the cloud when faced with another costly on-premises network refresh, while others are selecting Azure to meet evolving business demands including compliance, agility, and mobility. In all cases, Azure is allowing businesses to focus more on core business strategy and less on owning the technology on which a business operates.
If your business is ready or thinking about migrating to Azure, here are a few helpful things to understand before you make the move.
Azure is complex.
Like other cloud services, Azure makes it easy to get started, but watch out! There is the potential for expensive or very limiting 'gotchas.' There are a lot of pieces in the Azure stack. Think of LEGOs®. Without a deep understanding of how the pieces work together to deliver the desired outcome you're looking for, your business could face unfulfilled promises. You could also be faced with some serious sticker shock as Azure bills you for each and every piece you select.
Azure bills on consumption.
Unlike Software-as-a-Service (SaaS) applications, such as Microsoft Office 365, which comes with a known per-user subscription, Azure bills on consumption. In other words, consumption is the quantity of each Azure service you use, billed monthly. The challenge can be the complexity of the details that make up that bill as there are so many services. To start, each service has its own unit of measurement such as:
Virtual servers are billed by type and the number of hours they are powered on.
Storage is billed by type and GB used.
VPN service is billed by the hour.
Data transit, which there are several types, are billed by the GB. This is a very small dollar amount in most cases but very difficult to predict.
Do an assessment before migrating.
To prevent sticker shock and a consumption-based billing overdose, it's important to first conduct a thorough assessment of your existing environment. A good assessment will not only enable a much smoother migration to Azure, but also give you a cost estimate that you can budget your consumption cost against. Without it, you risk spiraling costs and spending a lot of unproductive time trying to chase down every line item detail.
A progressive assessment with an experienced IT partner provides an opportunity to retool your existing environment to align current and future business needs. You are busy running a business, so let a partner aid in a migration and re-evaluate your existing solutions. Most of the time, you will find that the traditional solutions are holding back business progression.
Find an experienced IT partner.
It is the job of your IT partner to help you either manage your Azure consumption or build it into a fixed-priced service, depending on your business' needs. If yous is the type of organization that needs to manage and make changes to your applications running in Azure, then you will need to manage your consumption as well. A good Azure IT partner will help you understand where your dollars are being consumed to optimize your spending while managing your budget.
If your small business outsources 100% of your IT management to a partner, your partner should provide you with a fixed monthly fee and be responsible for managing your Azure consumption. As applications are added or removed, or other changes are made to your account, your partner should adjust the fixed price billing. As part of your quarterly business review, your IT partner should provide the information as to why the billing needed to be adjusted.
As with most cloud service offerings, Azure can be more cost effective than an on-premises solution, but only if it is actively managed and optimized. If your organization plans to move to Azure, get in touch with us. We can design an Azure environment that will fit your business needs. Of, if you'd prefer to begin with a cloud assessment, click here or on the button below.